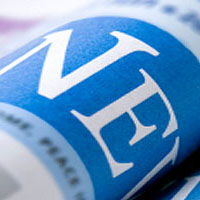 Former First Lady Maureen McDonnell is hopeful that recent appeals court decisions in the corruption case of her husband, former Virginia Gov. Bob McDonnell, won't impact her own efforts to get her charges overturned.
Lawyers for Maureen McDonnell filed a brief Wednesday with the Fourth Circuit Court of Appeals asking that the convictions against her in the corruption case be overturned or that she at the least get a new trial.
The basis of her appeal is that Maureen McDonnell was never a public figure, and that thus federal bribery laws should apply against her differently than they would against her husband.
"The issue in this case is whether an ordinary citizen who was not a public official was on fair notice that Governor McDonnell's actions would be deemed a violation of the federal bribery statutes," Maureen McDonnell's lawyers wrote in a legal brief in their appeal request.
Oral arguments for Maureen McDonnell's appeal are scheduled for Oct. 29.
Maureen McDonnell was sentenced to a year and a day in federal prison in connection with the case, which saw the former first couple convicted of taking loans and gifts from a political benefactor who sought to use his access to the McDonnells to pitch products from his company to state officials.
Bob McDonnell has been unsuccessful in two efforts to get the Fourth Circuit to overturn his convictions and is now attempting to get the United States Supreme Court to hear an appeal.
– Story by Chris Graham