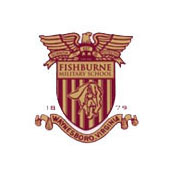 Former Asheville High School basketball player and team captain Garrett Collins recently committed to play for the UNC Greensboro Spartans.
Collins helped lead Asheville High boys' basketball to a pair of Mountain Athletic Conference championships. In his senior season he earned MAC All Conference honors and was an Honorable Mention All-WNC selection. He finished his career at Asheville High averaging 11.6 points per game, 7.2 rebounds per game, 3 blocks per game and had a field goal percentage of 53%. Also, a member of the NC Carolina Raptors Elite team, Collins averaged 14 points per game, 6 rebounds per game, and shot 66% from behind the arc.
After graduation, Collins enrolled at Fishburne Military School to play at the shooting guard position for
the 2013-2014 season. While at Fishburne he set a school record for 3 point shots made in a game (11) and tied a single game scoring record of 38 points. Collins shot 58% behind the arc and connected on more than 50 three pointers. He also helped lead Fishburne, one of the best prep basketball programs in the country, to a birth the National Prep Championship tournament. Fishburne finished the year with a 25-7 record and a final season ranking of #3.
Collins will join a UNCG squad, led by fourth-year Coach Wes Miller that is on the upswing in the Southern Conference. Miller took control of the program Dec. 13, 2011 with the Spartans sitting at 2-8 and led them through one of the biggest turnarounds in program history. Miller guided the Spartans to an 11-11 record the rest of the season to finish with a 13-19 overall record, including a 10-8 mark in SoCon play. The past two years the Spartans have finished in the middle of the conference standings, and with solid recent recruiting classes are poised to vie for a championship run this season.