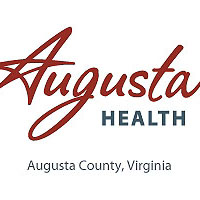 Statement from  Fred Castello, M.D. Chief Medical Officer and Scott Just M.D., Associate Chief Medical Officer, on flu season restrictions at Augusta Health.
The influenza season has hit our community hard and early this year.  Today, we have 21 hospitalized patients with influenza.  Coupled with the increased number of cases we are seeing in our outpatient areas and for the protection of our inpatients and staff, we feel it prudent to restrict visitation at Augusta Health at this time.
Restrictions are:
While we know there will be special circumstances, in general, children under the age of 12 will not be permitted to visit hospitalized patients.
For the protection of our visitors, staff and patients, we will also ask all visitors to wear a mask when visiting patients in the hospital.  Masks will be available at all main entrances as well as on the nursing units.
We will keep you informed as we moved through the influenza season and let you know when these restrictions have been lifted.