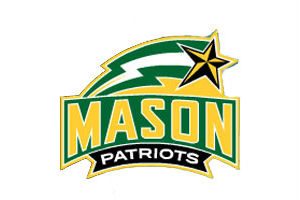 Five members of the 2022-23 George Mason basketball team will compete this summer at the Kenner League in Washington, D.C.
Mason student-athletes participating include juniors Malik Henry and Ronald Polite III, as well as freshmen Devin Dinkins, Justyn Fernandez and Elvis Nnaji.
Competition tipped off at Georgetown's McDonough Gymnasium on Saturday. Games run every weekend through August 7.
Named after one of the founders and first director of the Metropolitan Police Boys' and Girls' Club of Washington D.C., the Kenner League is the only NCAA sanctioned summer league in the District. For more than 20 years, the Kenner League has attracted high school, college and professional players from throughout the area to come together in the offseason and play in a team-oriented atmosphere.
Alums of the league include Gilbert Arenas, Kevin Durant and Allen Iverson. During the 1994 Kenner League, Iverson and Mason's own Nate Langley combined for 77 points in a riveting semifinal. Cagey Mason veterans like Will Thomas and Bryon Allen, as well as future pros like Otis Livingston II and Marquise Moore, have represented Mason in the league in recent years.