Fishburne Military School head postgraduate basketball coach Ed Huckaby announced today the additions of Mel Abrams, Donte Hill and Steve Jecewiz to his coaching staff for the 2014-2015 academic year.
"I've been blessed to have talented assistants in my time here at Fishburne, and this group may be the best that we've had since I got here," said Huckaby, entering his sixth year as the founding head coach of the FMS PG program.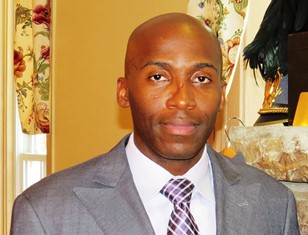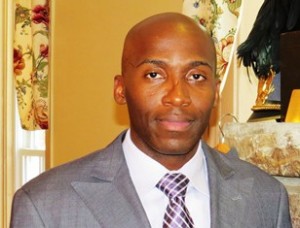 Abrams is the former head coach of the PG program at Massanutten Military Academy. A former standout at Johnson C. Smith College, Abrams brings experience in mentoring and passion that helps develop young people. He is the school's fifth all-time leading scorer and earned Academic All-American honors while competing in the famed CIAA.
Abrams' playing career continued in europe and South America. With over 22 years of coaching experience, Abrams has been involved in all facets of athletic programs from coaching to administration.
Abrams is a 1997 graduate of Johnson C. Smith with a degree B.A. in sports management with a minor in physical education.
"I am grateful and excited about the opportunity to join the Fishburne family and work with Coach Huckaby. Anytime you can work with a high level program it is a blessing," Abrams said.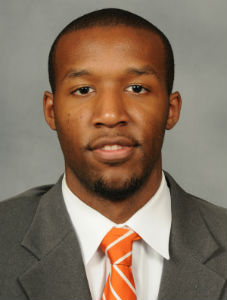 Hill is a 2013 graduate of Old Dominion and native of Virginia Beach. He played two seasons for the Monarchs from 2011-13, appearing in 57 games with 52 starts. As a junior, Hill served as a team captain and was named to the Colonial Athletic Association All-Academic Team while appearing in all 30 games and making 28 starts.
Hill averaged 7.8 points and 3.7 rebounds in 27 games as a sophomore during the 2011-12 season as the Monarchs went 22-14 and advanced to the quarterfinals of the Collegeinsider.com Postseason Tournament.
Hill transferred to Old Dominion from Clemson, where he played in 19 games during the 2009-10 season.
Following his collegiate career, Hill signed a contract with Barsy Atyrau in Kazakhstan, where he played 28 games during the 2013-14 season.
Hill, who has served as a skills trainer for Norfolk Collegiate School and Bishop Sullivan Catholic School as well as coach of the Norfolk Knights 18U AAU team, has a genuine concern for community involvement. He has four years of experience mentoring and working Norfolk Boys & Girls Club, YMCA and Virginia Beach Field House.
At Old Dominion, Hill spent two years as a member of the Student-Athlete Advisory Committee and was a recipient of the Paul Webb "Best Represents" award in 2013.
"I am extremely excited about the opportunity to work with Coach Huckaby here at Fishburne in such a high profile program, talent and coaches," Hill said. "The reputation that the program and school has nationally is a great combination. I'm looking forward to continue the outstanding tradition here at Fishburne."
A New York City native, Jecewiz enters his first season as an assistant coach at Fishburne after spending the previous two seasons as a graduate assistant at Hofstra University.
At Hofstra, Jecewiz assisted in day-to-day operations for the Pride. He managed the program's recruiting database, aided in opponent scouting, monitored academics, and assisted in team travel.
Prior to Hofstra, Jecewiz was at Providence College from 2008-2012, including serving as the program's head manager from 2009-2012. While at Providence, the Friars defeated six nationally ranked top 25 opponents, including a win against #1 ranked Pittsburgh on February 24, 2009.
In his new role at Fishburne, Jecewiz will assist in all aspects of the Caissons' program, including recruiting, scouting, on-floor instruction, and monitoring the team's strength and conditioning program.
A native of Queens, Jecewiz earned his bachelor's degree from Providence and his M.B.A. from Hofstra.
"I've always considered coaching a great opportunity, and it's great to have it start at a program like Fishburne," Jecewiz  said. "I'm excited to join Coach Huckaby and his staff, and I'm impressed with the great job he's done in making Fishburne a national power and look forward to the programs continued success."
More online at www.FishburnePGBasketball.org.