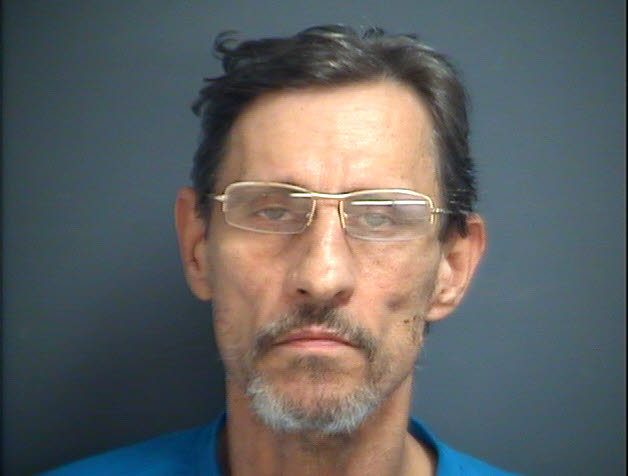 The Waynesboro Police Department has arrested the father of missing Waynesboro teen Brandon Wallace on two misdemeanor charges after it was determined that he misled officers from the beginning of the missing juvenile investigation.
Detectives established that Tracy Lee Wallace, 54, of Waynesboro, facilitated Brandon with absconding from Virginia to his mother's home in Columbus, Ohio. According to the investigation, Brandon took a bus from Charlottesville on December 4 and arrived in Columbus on December 5.  Tracy Wallace reported his son as a runaway to the police department on December 4.
Presently, Brandon's whereabouts are still unknown and he is still entered into the National Crime Information Center (NCIC) as an endangered, runaway juvenile. Waynesboro police detectives have spoken with Brandon's mother in Columbus. She indicated that she last saw him on December 17 at her home. The Police Department's detectives are working with peers in the Columbus Police Department in an effort to locate Brandon.
Officers arrested Tracy Wallace at his residence yesterday evening.  He is has been charged with Making a False Report to Police and Contributing to the Delinquency of a Minor.  Wallace has been released from Middle River Regional Jail after posting bond.
News Update: Dec. 18 The Waynesboro Police Department has received credible leads that Brandon Wallace is at his mother's residence in the vicinity of Columbus, Ohio.   However, the leads did not provide any information on Brandon's present medical condition.
The focus of the search for Brandon has now shifted to Ohio and the police department is working with law enforcement agencies there to assist in the search for Brandon.
Original Story: Dec. 14 The Waynesboro Police Department is requesting assistance from the community to locate a runaway juvenile.  Family members reported Brandon Lee Wallace, 16 years old, of Waynesboro missing on December 5, 2014.  Wallace was last seen on that December 4 at approximately 11 p.m. at his family residence on South Winchester Avenue.  Brandon was recently diagnosed with a serious medical condition and the family and police department are concerned that if he does not receive treatment immediately for it that he could suffer some critical health problems.