In an unprecedented mobilization of clergy and other faith leaders, Virginia congregations turned out in seven cities today with music, prayer, and silence to honor recent hurricane victims while protesting Governor McAuliffe's Atlantic Coast and Mountain Valley pipelines for fracked gas.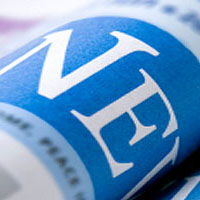 Kicking off two consecutive days of statewide protest, faith leaders gathered outside of seven regional Department of Environmental Quality offices in Richmond, Roanoke, Harrisonburg, Virginia Beach, Abingdon, Glen Allen, and Woodbridge. Observers cannot recall such a large organized faith protest on any environmental issue in the history of Virginia.
The action today set the stage for additional protests tomorrow where citizens in the same seven Virginia cities will deliver official letters of protest to the Governor's DEQ offices representing regional concerns over the pipeline, from Northern Virginia, to the coast, to the mountains. In Richmond, two dozen activists are expected to peacefully "sit in" at the Virginia DEQ headquarters until arrested.
At today's event in Roanoke, Reverend Brad Delaney said: "This pipeline (Mountain Valley Pipeline) will create carbon emissions going into our environment. God created us as human beings to care for our  home, which is God's creation and by doing that to care for one another and particularly  for the least and the last, those that are poor. So I come here today to stand for them."
Faith leaders across the state were unified today in demanding that Governor Terry McAuliffe use his legal authority under the Clean Water Act to reject "401 water quality" certification for the pipeline. A federal judge last month ruled that state governors do have the power to stop pipeline projects that demonstrably put water quality in danger. In a similar vein, Reverend Kate Walker encouraged Northern Virginia activists to move away from dirty energy as she led the group in prayer: "We can choose to bring green jobs and the power of solar with us. … And it is with this hope and with this tradition that we pray and speak today."
Activists today represented Christian, Unitarian Universalist, Islamic, and other spiritual communities. The controversial Mountain Valley Pipeline and Atlantic Coast Pipeline would together traverse more than 1,000 miles transporting fracked gas from West Virginia and across Virginia. The pipeline companies would seize property through eminent domain and endanger drinking water across 19 counties in Virginia, while generating greenhouse gas emissions equivalent to building 46 new coal-fired power plants.