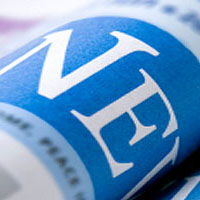 The EPA and the Army Corps of Engineers have extended the public comment period for a proposed rule that defines the waters of the United States that fall under the jurisdiction of the Clean Water Act.
American Farm Bureau Federation President Bob Stallman called the EPA action a "victory for farming families" and promised Farm Bureau will use the extra time to comment wisely. "We will ditch this rule," he said, referring to the Ditch the Rule campaign the organization has mounted.
"EPA has misled the regulated community about the rule's impacts on land use," Stallman said. "If more people knew how regulators want to require permits for common activities on dry land, or penalize landowners for not getting them, they would be outraged."
The EPA has said only 1,300 acres nationwide would be affected by the rule, but Stallman said it "would categorically regulate all so-called tributaries that ever carry any amount of water that eventually flows to a navigable water," including ditches.
He said the rule is possibly the broadest expansion of regulatory control over land use and private property attempted by a federal agency. "It takes away land use decisions from state and local governments. It goes against the intent of Congress and the Supreme Court. … The bottom line for farmers and ranchers is that the proposed rule will make it much more difficult and potentially impossible to farm near these land features."