Sports
EMU women's basketball earns at-large NCAA Tournament bid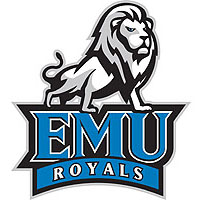 For the second straight season, the EMU women's basketball team has earned an at-large berth in the NCAA National Tournament.  The Royals will play against Christopher Newport University this Friday in a pod hosted by Ferrum College.
Ferrum (26-2) plays Capital (19-8) in the other game, with the winners meeting on Saturday in Ferrum.  The Panthers won the USA South title, while fourth-seeded Capital won the Ohio Athletic Conference.
EMU (22-5) takes on CNU (22-5), a team which lost 66-53 to York in the Capital Athletic Conference title game.  The Royals lost at York 65-52 in a non-conference game early in the season.  The Captains went 6-3 in games against common opponents this year, while Eastern Mennonite went 8-2 against those same teams.  CNU split with York during the regular season before the loss to the Spartans in the CAC championship.
Despite losing to Guilford in the ODAC semfinals, the Royals had done enough during the season to earn a bid, including rolling through conference play with a 15-1 mark.  This is the third-ever trip the NCAA Tournament for EMU, qualifying last year and in 2004.  They lost to Marymount in the first round last spring, in a game hosted by Christopher Newport.
Game times this weekend will be determined.