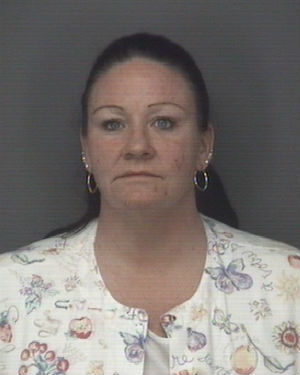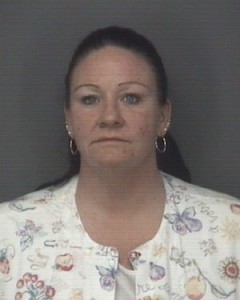 The Waynesboro Police Department arrested a Verona woman for drunk driving after she backed her car into a police cruiser late Saturday night.
Mickie Lynn Johnson-Wetzel, 43 years old, faces two misdemeanors stemming from the traffic stop gone wrong.  On September 6 at approximately 11:45 p.m., an officer attempted to stop Johnson-Wetzel's 2012 Kia sedan for running a stop sign in the 200 block of South Winchester Avenue.  Johnson-Wetzel attempted to turn her vehicle into an alley but overshot the entrance.  She backed her vehicle into the police cruiser but caused no damage.
Johnson-Wetzel showed apparent signs of intoxication, with a strong odor of alcohol emanating from her, unsteadiness and slurred speech. After having her perform some field sobriety tests, the officer arrested her for Driving Under the Influence of Alcohol. After refusing to take an breathalyzer test at the Police Department, she received another charge for unreasonable refusal of a breath test.
She was transported to Middle River Regional Jail but is now free on bond.