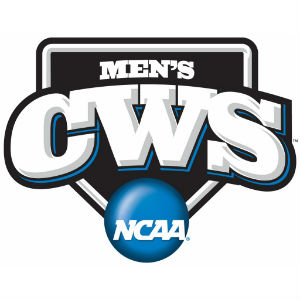 The Virginia baseball team will open the 2014 NCAA Baseball Championship at 2 p.m. Friday (May 30) when it plays Bucknell in the NCAA Charlottesville Regional at Davenport Field. Virginia (44-13) is the No. 3 national seed in the tournament field and will serve as the top seed in the regional. UVa is a national seed for the fourth time in program history – all within the last five years (No. 5 in 2010, No. 1 in 2011, No. 6 in 2013).
Following the UVa-Bucknell game Friday, Arkansas and Liberty will play at 7 p.m.
The losing teams from Friday will play in an elimination game at 2 p.m. Saturday, while the winners will battle at 8 p.m. Saturday. The second elimination game will be contested at 2 p.m. Sunday, with the championship game slated for 8 p.m. Sunday. If necessary, a second championship game will be played at 7 p.m. Monday.
All games in the regional will be broadcast online on ESPN3. The Arkansas-Liberty game on Friday night will air on ESPNU.
The winner of the Charlottesville Regional will advance to play the champion of the Columbia Regional in an NCAA Super Regional June 6-9. The Columbia Regional consists of host South Carolina, Maryland, Old Dominion and Campbell.
2014 NCAA Charlottesville Regional Schedule
Friday, May 30
Game 1 – No. 1 Virginia vs. No. 4 Bucknell, 2 p.m.
Game 2 – No. 2 Arkansas vs. No. 3 Liberty, 7 p.m.
Saturday, May 31
Game 3 – Loser Game 1 vs. Loser Game 2, 2 p.m.
Game 4 – Winner Game 1 vs. Winner Game 2, 8 p.m.
Sunday, June 1
Game 5 – Winner Game 3 vs. Loser Game 4, 2 p.m.
Game 6 – Winner Game 5 vs. Winner Game 4, 8 p.m.
Monday, June 2
Game 7 – Winner Game 6 vs. Loser Game 6 (if necessary), 7 p.m.
Team Information
Virginia will serve as a regional host site for the fifth-consecutive year and the eighth time in program history – all within the last 11 years (2004, 2006, 2007, 2010-2014). UVa joins South Carolina as the lone schools to host a regional each of the last five years.
UVa is making its 11th-consecutive appearance in the NCAA tournament under head coach Brian O'Connor and its 14th all-time. The Cavaliers are one of eight schools to compete in each of the last 11 tournaments.
No. 2 seed Arkansas earned an at-large berth and enters the NCAA Tournament with a 38-23 record (16-14 Southeastern Conference). The Razorbacks are making their 13th consecutive NCAA Tournament appearance and are in the field for the 27th time in program history, including seven trips to the College World Series. The Hogs are batting .265 as a team and boast one of the nation's top pitching staffs with a 2.63 ERA (15th in country). The Arkansas offense is led by Brian Anderson with a .311 batting average, including 14 doubles and 49 runs batted in. Eric Fisher has nine home runs and 14 doubles.
No. 3 seed Liberty is an at-large entry in the tournament after going 41-16, including a 23-3 mark and first-place finish in the Big South Conference. The Flames entered the Big South Tournament as the No. 1 seed but were ousted by Winthrop. Ryan Seiz leads the team in batting at .362, followed by Alex Close (.324) and Dalton Britt (.300). Liberty ranks 14th nationally in ERA at 2.62 and is led on the mound by Trey Lambert (11-2, 2.10 ERA, 102 2/3 innings).
No. 4 seed Bucknell (30-19-1, 15-5 Patriot League) earned an automatic berth into the tournament after winning the Patriot League championship. Corey Furman is batting a team-leading .388 this season, while Joe Ogren (.324), Anthony Gingereli (.312) and Brett Smith (.303) also top the .300 mark as the Bison are batting .249 as a team. Bucknell has a 3.41 team ERA and owns a .967 fielding percentage.
Ticket Information
Ticket books may be purchased in person at the Virginia Athletics Ticket Office in Bryant Hall, by calling the Ticket Office at (800) 542-8821 or logging on to VirginiaSports.com.
Davenport Field will seat 5,001 for postseason play.
All-session Reserved ticket books are available for $60 for the Regional and $36 for the Super Regional. All-session General Admission ticket books are currently on sale for $45 for the regional and $24 for a potential super regional.
All seating in the grandstands, the bleachers along the first-baseline and the left- and right-field bleachers will be reserved. General admission tickets are valid for the grass hillside along the left-field line and for standing room only.
Fans are strongly encouraged to purchase tickets in advance, as it is the only way to guarantee they will be able to attend all tournament games.
Customers ordering tickets from now until game day may pick up their tickets during regular business hours at the Virginia Athletics Ticket Office in Bryant Hall through noon Friday or at Davenport Field Will Call on game day beginning two hours prior to the first session of the day.
If available, single-session tickets for the regional will go on sale to the public on Friday (May 30) from 9 a.m. to noon by phone and online. If available, single-session tickets will be $12 for Reserved and $8 for General Admission. Any remaining single-session tickets for a potential super regional would go on sale on Friday, June 6 at 9 a.m. and will be $16 for Reserved and $12 for General Admission.
Ticket sales at Davenport Field begin two hours prior to the first session each day and end at the top of the seventh inning on the last session each day. Fans may upgrade from General Admission to Reserved on game day, subject to availability, at the Davenport Field ticket windows for $4 per ticket.
For further information on NCAA baseball tournament tickets, please call the Virginia Athletics Ticket Office at (800) 542-8821 or log on to VirginiaSports.com.
Parking
All parking will be paid parking for the entire postseason. Parking on game day will be $5 in the University Hall, John Paul Jones Arena and McCue Center lots. The John Paul Jones Arena parking lot and garage will not be available for baseball parking on Saturday (May 31) because of events at the arena.
Pre-paid parking permits will be valid in the University Hall parking lots. Pre-paid parking permits are sold out.
Parking will be free throughout the tournament in the Emmet/Ivy Garage.