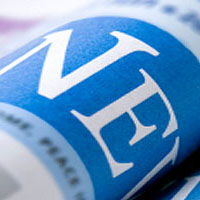 The Democratic members of Virginia's congressional delegation backed out of a scheduled Wednesday meeting with Gov. Bob McDonnell after the governor's office scheduled a Republicans-only news conference at the conclusion of the meeting.
The Democrats – Sens. Jim Webb and Mark Warner and Reps. Jim Moran, Bobby Scott and Gerry Connolly – said in a joint statement released this afternoon that the approach to the discussion reflected in the decision by McDonnell to schedule the post-event GOP-only press briefing "simply is not the Virginia way."
"For decades, the Virginia congressional delegation has had a tradition of productive, bipartisan meetings with a long line of recent governors, Republican and Democrat.  At these meetings and thereafter, partisan politics always took a backseat to our combined efforts to move Virginia forward," the statement read.
"Today's delegation meeting was derailed by Republican efforts to apply a partisan spin to the discussion and to the issues that face us. We reject this approach and find it to be contrary to Virginia's long traditions in such matters.
"Democrats in the Virginia congressional delegation understand and take seriously the potential impact of sequestration on Virginia's defense industry and overall economy.  We are working hard to avoid spending reductions which would harm our national security.  We had hoped to have a substantive conversation with Governor McDonnell and our Republican colleagues about how to do just that.
"We look forward to the next delegation meeting where we can work together in a cohesive and constructive way to move Virginia forward."