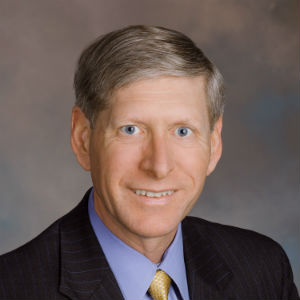 Chairman of the House Education Committee, Del. R. Steven Landes, R-Weyers Cave, expressed his support as the President signed the Every Student Succeeds Act today. The bill reauthorizes programs in the Elementary and Secondary Education Act (ESEA) for four years.
"I am pleased that this critical legislation was finally acted upon. It's unfortunate that it took Congress and the President years to get this done, but its passage is welcome and an important step forward for the Commonwealth," said Landes. "This bill provides Virginia with flexibility and localities with more control as well. I am pleased to see legislative action at the federal level that returns control of our education system to the states and localities where it belongs," noted Landes.
One of the main provisions of the ESSA legislation corrects language from the original Elementary and Secondary Education Act to provide Governors, members of the state legislature and state boards of education greater input on state education plans, where the original ESEA focused solely on state education agencies. This legislation complements the great progress made by the General Assembly on reforms to improve and reduce Virginia's Standard of Learning (SOL) tests and give schools more flexibility in the accreditation process.
Landes represents the 25th House District, which includes parts of Albemarle, Augusta, and Rockingham Counties. Landes is currently serving his tenth term in the Virginia House of Delegates.