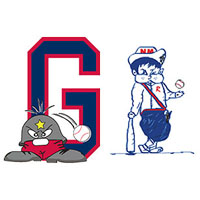 The Waynesboro Generals (1-0) picked up right where they left off in 2013 with a 4-1 win over the New Market Rebels on their opening night of the 2014 Valley Baseball League season. The defending champions stifled the Rebels on the mound, as the General's pitching staff combined to give up four hits, one earned run, and strike out 11 batters on the night.
The pitching efforts were led by Marcus Shippey (Shippensburg), who earned the start and threw 4.0 innings, giving up one hit, and striking out three batters. Jeff Schank (Butler) followed up Shippey and earned the win in 2.0 innings of relief while striking out three. Micah Gorman (VMI) then followed suit as he gave up one hit and struck out two in 1.0 inning of work. Jordan Harmon (Austin Peay) followed Gorman by giving up two hits and one earned run while striking out one in 1.0 inning of work. Austin Goss (USC-Upstate) struck out two batters in 1.0 inning of work to earn the save.
The General's offense was led by Chase Hamilton (Austin Peay) as he went 2-4 with two doubles, one RBI, one run scored, and a stolen base. Travis Naraine (North Georgia) finished 1-3 with one run scored and two stolen bases. Waynesboro was electric on the bases, on opening night, as they combined to steal seven bases. The Generals return to action Sunday night as they face the strasburg express in a rematch of the 2013 Valley Baseball League championship series. The action will take place at Linco Park at Kate Collins Field beginning at 7:00 p.m.