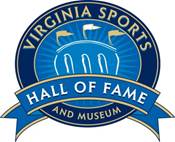 The Virginia Sports Hall of Fame will be making a stop in Staunton for its annual Virginia Tour Golf Tournament.  This year's tournament will be held at the Club at Ironwood in Staunton, Virginia on Thursday, June 12.
Virginia Sports Hall of Fame Inductees participating in the tournament include:
Chuck Boone – Richmond Spiders Athletic Director for over 20 years.
Jim Coates – Three-time World Series champion pitcher with the New York Yankees.
Gene Corrigan – Former Director of Athletics at the University of Virginia and Commissioner of the Atlantic Coast Conference.
Dell Curry – former Virginia Tech Hokie and first round draft pick by the Utah Jazz in 1986.
Kenny Easley – former first-round draft pick by the Seattle Seahawks, five-time pro bowl selection and the 1984 NFL Defensive Player of the Year.
Charles Moir – 19-year career as a head college basketball coach at Roanoke College, Tulane University and Virginia Tech.
Barry Parkhill – Former University of Virginia standout who established himself as one of the greatest all-purpose guards in ACC history.
Sonny Randle – Led the NFL in touchdown receptions in the 1960s.
Bobby Ross – VMI standout who won the National Championship at Georgia Tech and led the San Diego Chargers to their only Super Bowl.
Ralph Sampson – Three-time National Collegiate Player of the Year at the University of Virginia and Inductee of the Naismith Basketball Hall of Fame.
Billy Wagner – Former first round pick by the Houston Astros. Seven-time MLB All-Star and the 1999 MLB National League Rolaids Relief Award Winner.
J. R. Wilburn – Former Pittsburgh Steelers wide receiver and usc Gamecocks standout.
"It's great that our Inductees are coming to Staunton to support the Hall of Fame," said President of the Virginia Sports Hall of Fame, Eddie Webb. "Without their support, we would not be able to have events like this every year."
This is the first time the Virginia Tour Golf Tournament has been held in Staunton.
"We are very excited to have an event of this caliber in our area of the state," said Greg See, a Staunton resident and Virginia Sports Hall of Fame Board Member. "It's not every day that you see a star-studded group of individuals come together to support a great cause."
The Virginia Tour Golf Tournament's format is "Captain's Choice" and will start at 11:30 a.m. on June 12. The tournament will be followed by an awards reception. Sponsors of the event include Blue Ridge Beverage, McDonough Toyota, Wood Grill Buffet, The Winchester Group, Inc., Charlottesville Golf Center, Jim Stutzman Chevrolet-Cadillac Co. and Virginia National Bank.
For more information, or to participate in this year's Virginia Tour North Golf Tournament, visit the Hall of Fame's website at www.vshfm.com or call (757) 393-8031.