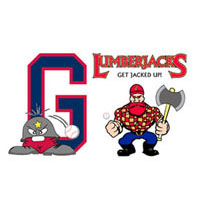 Charles Cooper pitched a complete-game five-hit shutout, and Covington forced a deciding Game 3 in whitewashing the Waynesboro Generals, 9-0, on Saturday night.
Cooper (1-6) was masterful in earning his first win of the season, striking out seven and walking two in his 121-pitch effort. Mike Marcinko and Travis Naraine each had two hits for Waynesboro, but the Generals, who had entered the game on a nine-game winning streak, were never really in this one.
Starter Marcus Shippey (0-3) took the loss for Waynesboro, giving up two runs on three hits in an inning and a third.
Waynesboro will host the deciding Game 3 Sunday night at 7 p.m. at Kate Collins Field.
More online at www.WaynesboroGenerals.net.