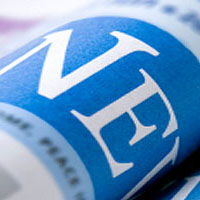 Last Friday the U.S. District Court for the Eastern District of Virginia denied Dominion Virginia Power's motion to dismiss the lawsuit filed by Southern Environmental Law Center, on behalf of Sierra Club, over the illegal contamination of the Southern Branch of the Elizabeth River with harmful  coal ash waste from the Chesapeake Energy Center.
The court rejected all of Dominion's arguments for dismissing the lawsuit, including the claim that the federal Clean Water Act does not cover pollution discharges that enter surface waters through groundwater.  The court cited a recent case Yadkin Riverkeeper, Inc. v. Duke Energy Carolinas, LLC, in which a federal district court in North Carolina likewise found that the Clean Water Act reaches the discharge of pollutants where there is  a hydrological connection between groundwater and surface waters. SELC is representing the plaintiffs in that case.
The court upheld Sierra Club's right to sue Dominion to enforce the Clean Water Act based on the fact that Sierra Club members have been birding, fishing, and boating in the water near the power plant for many years.  It also rejected Dominion's other arguments, thus allowing the case to move forward on all claims.
"The court's ruling upholds the right of citizens to seek to enforce the Clean Water Act, said Deborah Murray, Senior Attorney at SELC.  "We will continue our efforts in court to end the ongoing contamination of waters from Dominion's coal ash waste."
SELC filed the lawsuit against Dominion last March after the Chesapeake power plant permanently closed its coal-burning units. The facility now stores over sixty years of coal ash waste onsite in unlined leaking pits and a landfill built on top of the old pits. For well over a decade, the nearly one million cubic yards of coal ash stored at the Chesapeake site has been leaking high levels of arsenic, cobalt, sulfide, and other dangerous pollutants into the groundwater and two waterways popular for recreational activities—the Southern Branch of the Elizabeth River and Deep Creek.
Dominion has announced plans to "close" the coal ash ponds at four Virginia power stations, including Chesapeake Energy Center.  "Dominion's proposal will do nothing to halt the ongoing leaking of harmful pollutants out of the unlined coal ash pits into the surrounding waterways," said Glen Besa, Director of Sierra Club's Virginia Chapter.
SELC and its clients continue efforts throughout the Southeast to protect clean water from coal ash contamination leaking every day into our rivers, lakes and groundwater across the region. As a result of this work, utilities in South Carolina have commitments to responsibly move their coal ash waste to dry, lined storage away from waterways.