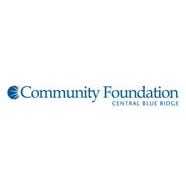 Is there someone in our community who you think exemplifies the spirit of service for our children in public education?  If so, consider nominating them for a prestigious 2014 Dawbarn Education Award. A total of $100,000 will be awarded to 10 deserving individuals that inspire, encourage and foster learning.
In 1992, H. Dunlop "Buz" Dawbarn established The Dawbarn Awards through the community foundation to reward individuals who have an outstanding and positive influence on young people in the public schools of Waynesboro, Staunton and Augusta County. Along with exceptional teachers, past recipients include guidance counselors, coaches, secretaries, administrators, custodians, volunteers, bus drivers, mentors, parents, and community leaders.
"Mr. Dawbarn had an amazing idea and made it a reality by establishing a permanent fund with the Community Foundation.  It is our honor to continue his legacy by presenting these awards each year to individuals who are often not rewarded for the life-changing role they have played in their students' lives," says Dan Layman, President of the community foundation.
Now in its 21st year, the Dawbarn Award program has given back over a million dollars to members of the educational community in the Staunton, Waynesboro and Augusta County school systems.
The community foundation of the Central Blue Ridge will accept nominations through September 29th, 2014. Nominees must be involved with children in the public school systems of Staunton, Waynesboro or Augusta County.  Nominations may be submitted by anyone in the community using the online form available through the Community Foundation's website at www.communityfoundationCBR.org.
Ten Dawbarn Award winners will be selected, and the individuals honored will each receive a cash award of $10,000.  Winners will be announced in November.
For additional information, please contact Susan Lendermon at the community foundation at (540) 213-2150 or [email protected].
The community foundation of the Central Blue Ridge enriches the quality of life by responding to needs and inspiring philanthropy in our community.  The Foundation serves the communities of Staunton and Waynesboro, as well as Augusta, Nelson and Highland counties.