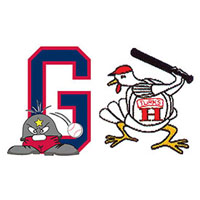 A two-out, two-run Eric Kalbfleisch double broke a 1-1 eighth-inning tie, lifting the Harrisonburg Turks to a 3-1 win over the Waynesboro Generals at Kate Collins Field Saturday night.
Waynesboro starter Phillip Taylor (junior, North Georgia) had pitched a gem to that point, giving up a run on seven hits in seven and two-thirds innings. The Turks rally was aided by a wild pitch on a third strike on what would have been out number two in the inning that allowed Christopher Barr to reach first. Thomas Smith followed with a one-out single before Taylor (2-1) was able to get Matt Rose to pop up to the shortstop.
Kalbfleisch took a 1-1 pitch to right-center for the game-breaking hit.
Waynesboro was able to get two runners on base with two outs in the eighth, but Harrisonburg starter Garrett Ford (4-1) was able to get Tyler Orris to fly out to right to end that threat.
Logan Onda pitched a perfect ninth to notch his third save.
The win propels the streaking Turks, winners of nine of their last 11, into sole possession of second place in the Valley League, and drops Waynesboro, which is 4-7 in its last 11, into third place in the VBL.
The Generals host Charles Town Sunday night at 7 p.m. at Kate Collins Field
More online at www.WaynesboroGenerals.net.