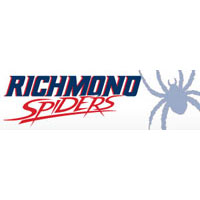 Senior T.J. Cline scored 10 of the Spiders' first 12 points en route to a 29-point output and an 84-75 Richmond win over Fellows Ekeren in Antwerp, Belgium.
Cline shot 11-of-13 from the field, including two three-pointers to open the game. He also grabbed four rebounds and had five assists in the victory.
ShawnDre' Jones scored 14 points with seven assists. Julius Johnson and Khwan Fore each added 10 points apiece. Fore also had five rebounds.
Freshmen Nick Sherod and De'Monte Buckingham scored eight and seven points, respectively. Kwesi Abakah and Grant Golden came off the bench to each grab six rebounds.
Richmond led 22-7 after the first quarter and 47-19 at halftime.
The Spiders will be back in action on Thursday, with a game in Weert, Netherlands.