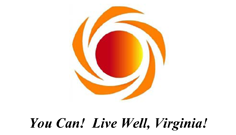 The next Chronic Disease Self-Management Program workshop hosted by Staunton Senior Center will begin on Wednesday, March 26 at 9:30 a.m. in the meeting room of the Staunton Public Library.
These free 2.5 hour workshops are part of an evidence-based program developed and tested at Stanford University and are led by trained leaders. Running six consecutive Wednesdays, the classes are designed to assist adults eighteen years and older in better managing their chronic illnesses such as diabetes, high blood pressure, asthma, and arthritis, along with the attention of their health care providers.
Past workshops have been very successful as participants are able to gain much helpful information in managing their health issues as well as develop meaningful and supportive relationships with workshop leaders and other community members struggling with similar circumstances, thus lowering the stress associated with chronic conditions and learning skills needed to live active and fulfilling lives.
More online at http://ValleyCDSME.com.