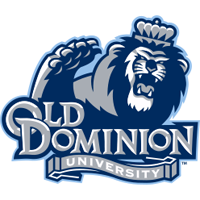 ODU football will host its historic Conference USA home opener on Friday, Sept. 26 against Middle Tennessee and the ODU Athletic department has several exciting events planned for fans attending the game.
ODU Storify Page
Old Dominion athletics will use social media to captivate fans in the school's C-USA home opener by developing a Storify page.  ODUSports.com/storify will be the place to keep track of all forms of social media, such as Facebook, Twitter, Instagram and Youtube, before, during and after the game.  The site will debut on Monday, Sept. 22 at 10 a.m. Fans can post about the game on their favorite social media sites and  some of the best content will be displayed on the video board during the contest.   Fans are encouraged to use the hashtags #ODUFridayNight and #ReadytoPlayCUSA when posting about the game.  Fans will recognize a few special guest social media ambassadors posting on the Storify page throughout the game.
First Quarter Card Stunt
Fans are asked to stay in their seats at the first quarter break as the fans on the East side of the stadium will perform a card stunt, holding up cards spelling out "ODU" and "C-USA Ready to Play." The marching band will help cue the card stunt by playing the "ODU Chant".  Fans will start with the "ODU" side of the card and then will be cued to flip their cards to reveal the "C-USA Ready to Play" side.
ODU partnered with Kivett Productions, who performed similar card stunts earlier this year at BYU and Louisville.
Commemorative Poster
A photo of S. B. Ballard Stadium during the first quarter card stunt will be used to create a commemorative poster celebrating ODU's first home C-USA game. Over 20,000 copies of the poster will be printed for fans to pick-up as keepsakes. The posters will be available the week leading up to the Marshall game for fans to pick up at select sponsor locations, the ODU Bookstore, the Chartway FanFest on Kaufman Mall, and at the entrances of Ballard Stadium prior to the October 4 game.
Patrick Yarber Continues Stadium Tour
Patrick Yarber is a native of Nashville, Tenn., and has been to 125 FBS Stadiums. ODU will be No. 126 on the Friday night contest against Middle Tennessee. Yarber is legally blind as a result of retinitis pigmentosa and macular degeneration.  This is the second time Yarber will have seen the Monarchs play, as he attended ODU's game at Idaho last season, marking the 125th stadium Yarber has attended.
TV Audience
The game will be broadcast Friday night in front of a national TV audience, 92 million homes on Fox Sports 1 with Craig Bolerjack and Ryan Nece on the call.