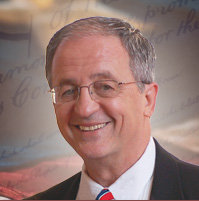 Statement from Republican State Del. Bob Marshall on the Supreme Court stay in the Virginia marriage equality case.
The Supreme Court's issuance of a stay today in the Virginia Marriage case highlights the arrogance of the two Fourth Circuit judges​ in denying the stay.
The refusal of the Supreme Court to be pressured by the Fourth Circuit judges into a decision that would make it difficult for them to uphold the Virginia Marriage Amendment approved by 1.3 million Virginians is to be commended.
I once again urge intelligent Virginians to read the well-researched dissent of Judge Neimeyer.​