The Bridgewater College men's basketball team was picked to finish eighth in the odac Preseason Coaches Poll released today at the conference media day hosted conference office at the Salem Civic Center.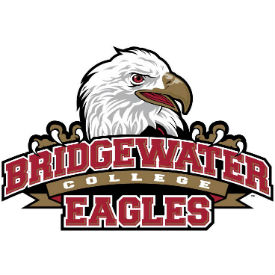 The odac has three teams ranked in the D3hoops.com Preseason Top 25, and those three teams occupy the top three spots in the coaches 'poll.
Randolph-Macon, ranked No. 16 by D3hoops.com, received eight first-place votes to take the top spot in the poll. Hampden-Sydney, ranked No. 14, garnered the remaining four first-place votes to finish second. Virginia Wesleyan, No. 25 in the D3hoops.com poll, was third in the coaches' voting.
Bridgewater tied for the eighth spot in the odac poll along with Washington and Lee. Bridgewater returns 14 players from last year's squad, including all five starters. The Eagles return three players who averaged double digits in scoring from a year ago. Ed Reddick, a third-team All-odac pick, led the Eagles in scoring with 11.7 points per game and rebounding with 6.3 per game. Senior guards Ronnie Thomas and Tavis Stapleton are also back. Stapleton averaged 11 points per game while Thomas scored 10.7 points per outing.
The Eagles tip off their season Friday evening, Nov. 1 with an exhibition game at high point University. high point was picked first in the North Division of the Big South Conference. The Panthers are led by sophomore guard John Brown, the Big South Preseason Player of the Year. Game time is 7 p.m.
2013-14 odac MEN'S Basketball PREASON POLL
(#) Denotes First Place Votes
| | |
| --- | --- |
| 1. Randolph-Macon (8) | 117 pts. |
| 2. Hampden-Sydney (4) | 114 pts. |
| 3. Virginia Wesleyan | 102 pts. |
| 4. Guilford | 91 pts. |
| 5. Randolph | 66 pts. |
| 6. Lynchburg | 64 pts. |
| 7. Eastern Mennonite | 62 pts. |
| 8. Bridgewater | 54 pts. |
| 8. Washington and Lee | 54 pts. |
| 10. Roanoke | 30 pts. |
| 11. Emory & Henry | 22 pts. |
| 12. Shenandoah | 16 pts. |