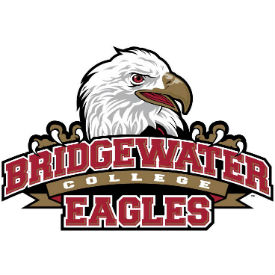 Following a vote of the league's coaches, the Bridgewater Eagles football team was tabbed to finish fifth in the Old Dominion Athletic Conference (ODAC) during the 2014 season according to a press release from the league office. Bridgewater picked up 23 total points to round out the top five.
A season ago, the Eagles struggled to a 1-6 record in conference play with the squad's lone win coming at Emory & Henry in week nine of the regular season. Of the team's six conference losses, three came by a combined 17 points.
The Eagles enter the 2014 season with a strong returning group on one side of the ball and a number of question marks on the opposite side of the coin.
Bridgewater's 2014 offense will look completely different from the squad fielded by the Eagles a year ago. This season's team will feature a new quarterback and a number of new skill position players. The offense will be led by running back Jacob Wright who rushed for 743 yards and eight scores en route to being named to the All-ODAC third team. Aside from Wright, the offense returns just three additional starters from last year's squad which averaged 28.7 points per game.
On the defensive side of the ball, the Eagles have a veteran unit returning to lead the squad into the new season. Eight starters return to the squad this season from a unit that led the ODAC in defensive touchdowns with four. Despite the loss of first team All-ODAC linebacker Andrew Palmer, the Bridgewater defense is expected to perform at a high level when the new season opens in early September. Bridgewater's defensive umbrella returns in its entirety, while Alex Collins returns to anchor the linebacking corps and Nicholas Cawthon and Logan Whitaker are expected to hold down the defensive front.
Hampden-Sydney College earned top billing in the ODAC Football Preseason Poll for the third straight season as the Tigers picked up seven first place votes on the way to 49 total poll points. Randolph-Macon College received the remaining top nod towards 42 points, while Guilford College secured 37 points to sit third in the annual coaches' survey. Washington and Lee secured 29 points towards a fourth place effort while the Eagles rounded out the top five.
Bridgewater opens the 2014 season on Sept. 6 at Gettysburg College before returning home on Sept. 13 for the Jopson Athletic Complex opener against Greensboro.