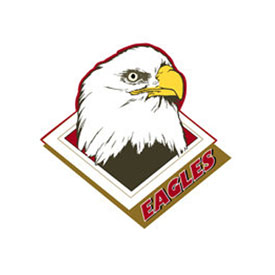 Bridgewater turned things around in 2009, with the Eagles winning four of their last five to finish 7-3, just on the outside looking in as far as the Division III playoffs were concerned, but still a big step back in the right direction after a 4-6 campaign in 2008.
It's hard to believe that Mike Clark's bunch hasn't made a playoff appearance since making it to the national quarterfinals in 2005, but the program may be on its way back in 2010.
"I don't know that there's a great team in the ODAC, but I don't think there's a bad one, either," Clark said Friday of the news that his Eagles had been tapped by ODAC coaches to finish second in the league behind defending champion Hampden-Sydney.
Clark's point is that there is a fine line between the top teams and the teams down further in the pecking order.
"That's a blessing and a curse," Clark said. "I don't think you're going to look at one game and say one game could be a death sentence, but then one game isn't going to be an anointing if you win it, too. I think it will demand good discipline and consistent play throughout the year for the team that's going to win the championship."
Clark has some new additions to his coaching staff, with University of Virginia and NFL Europe alum Robert Hunt taking over as offensive-line coach, and 2008 I-AA All-America Scott Lemn coaching the defensive line.
Line play will be key to the Eagles' success in 2010, particularly on the offensive side of the ball, Clark said.
"We've got to secure those areas. If you don't, speed and skill just never looks as good if you're quietly losing battles on the line of scrimmage," Clark said.
The O line will work to clear holes for 1,000-yard rusher Thomas Tate, who returns along with starting quarterback Hagan Driskell, who threw for 1,896 yards and 18 touchdowns in 2009, and the leading receiver from the '09 team, Tyler Beiler, who caught 46 passes for 843 yards and nine TDs.
 
 
Listen
Audio from the Bridgewater College-ODAC football media day.
 
 
Story by Chris Graham. Chris can be reached at [email protected].