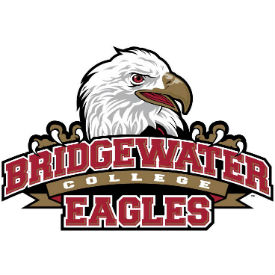 Bridgewater College head football coach Michael Clark has announced the hiring of Kyle Gillenwater to the vacant defensive line position on the Eagles football coaching staff.
Gillenwater rejoins the Bridgewater staff and takes over the position vacated by former defensive line coach Roberto Pinilla who left the spot to take the defensive line position at Division II West Alabama. The 1987 Bridgewater College graduate served as the defensive backs coach and recruiting coordinator for Dan Antolik's Eagles from 1989-91.
"For us to bring in a Division I coordinator to our vacant position on the defensive side of the ball is key for our program moving forward," said Clark. "There are motivations outside of football that are going allowing Kyle to come back to Bridgewater. He's a great family man and has been a staple in the community for a long time and bringing him back to his alma mater is outstanding as we prepare for the 2014 season."
Prior to joining the Eagles staff for his most recent stint with the program, Gillenwater was a member of the staff at James Madison University for 15 years, serving most recently as the defensive coordinator for Mickey Matthews and the Dukes. Gillenwater also coached the linebackers at James Madison and served as the top defensive coach since 2009.
During his time with the Dukes, Gillenwater coached Kansas City Chiefs linebacker and 2006 College Sporting News Defensive Player of the Year and All-America selection Akeem Jordan. Aside from Jordan, Gillenwater also oversaw a defense that produced the 2008 College Sporting News Defensive Player of the Year Arthur Moats. In all, Gillenwater helped produce nine All-America selections, six conference Players of the Year and 13 all-conference selections
Gillenwater also aided the Dukes to the 2004 Division I-AA (FCS) Football National Championship and a trio of Colonial Athletic Association (CAA) titles.
"It's always great when you get a new job and you don't have to relocate," said Gillenwater. "I've lived in the Bridgewater area for the past 25 years and I'm really excited for a new challenge and it's great to be able to come back to my alma mater and help with a football team that I once played for on Saturdayafternoons."                  
Before his stint in Harrisonburg, Gillenwater coached the defensive line at Elon from 1996-98 after serving as the assistant linebackers coach at Marshall in 1994. Gillenwater was a three-year starter for the Eagles at the offensive guard position and was an All-ODAC selection in 1986.
Gillenwater received a bachelor's in education with a concentration in physical education from Bridgewater College in 1987 before earning a master's in education from Frostburg State in 1989. He resides in Harrisonburg with his wife, Elizabeth and their three sons, Josh, Trey and Thomas James.