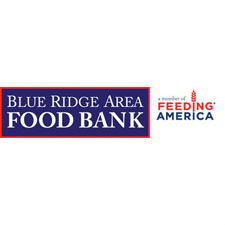 The Blue Ridge Area Food Bank will accept a $50,000 donation from the Arthur W. Perdue Foundation on Thursday, Sept. 24. The funds will help pay for the renovations to the Food Bank's Shenandoah Valley distribution center and headquarters. In addition to the check presentation, Perdue will also deliver 10,000 pounds of chicken products to the Food Bank for distribution through partner food pantries, soup kitchens and shelters.
The presentation will take place on Thursday, Sept. 24, at 11 a.m. at the Food Bank's headquarters, located in Verona.
After a 15-year valuable partnership with Perdue, and in recognition of this generous gift, the Food Bank will dedicate a freezer in honor of the late Franklin P. Perdue, the former chairman of Perdue Farms. The freezer will be used to store poultry and other types of protein for distribution throughout the Shenandoah Valley.
Perdue leaders Kenny Lambert, director of operations, and Jim Hungate, human resources manager of the Perdue facility in Bridgewater, will be on hand to help celebrate the naming of the freezer.
"This is a truly significant gift. The renovations we've done mean we can house more fresh produce, store more dry goods, and repackage bulk foods, which saves on processing fees," said Karen Ratzlaff, chief philanthropy officer at the Food Bank. "Because of gifts like these, the Food Bank has room for more than 200,000 pounds of additional food."
"At Perdue, we believe that no one should go hungry. In fact, we have made fighting hunger across the footprint of our company a top priority," said Lambert. "We are excited about what the expansion and improvements at the Blue Ridge Area Food Bank will do for our neighbors who need a helping hand. We are proud to be a partner in the Food Bank's mission and to have Frank Perdue's legacy of community support live on through the naming of a new cold storage facility in his honor at this state-of-the-art facility."
Perdue has a commitment to provide Feeding America® — the nation's leading hunger-relief organization — with a minimum two million pounds of protein annually. That's the equivalent of eight million meals a year. Over the past 15 years, Perdue Farms has donated more than 46 million pounds of poultry products nationwide to Feeding America®. Since 2000, Perdue has donated over 1.8 million pounds of food to the Blue Ridge Area Food Bank or the equivalent of more than 1.5 million meals.
About the Blue Ridge Area Food Bank: Founded in 1981, the Blue Ridge Area Food Bank is the largest organization alleviating hunger in western and central Virginia. Headquartered in Verona, VA, the Food Bank serves 25 counties and nine cities through distribution centers in Charlottesville, Lynchburg, Winchester and Verona. The Blue Ridge Area Food Bank distributes nearly 24.8 million pounds of food annually to 118,600 people each month through a network of 208 community partners – food pantries, soup kitchens, shelters, schools, churches and other non-profit groups. The Food Bank is a member of Feeding America, a national food bank association that supports 202 food banks across the United States. For more information, visitwww.brafb.org.
About Perdue Farms: Perdue Farms is dedicated to enhancing the quality of life for everyone we touch through innovative food and agricultural products. Since our beginning on Arthur Perdue's farm in 1920, to our expansion into agribusiness and the introduction of the PERDUE® brand of chicken and turkey under Frank Perdue, and continuing with our third generation of leadership with Chairman Jim Perdue, we've remained family owned and family operated. We are the parent company of Perdue Foods and Perdue AgriBusiness. Through our PERDUE® SIMPLY SMART®, PERDUE® HARVESTLAND®, COLEMAN PREMIUM® and COLEMAN ORGANIC® food brands; agricultural products and services; and stewardship and corporate responsibility programs, we are working to become the most-trusted name in food and agricultural products. Learn more about Perdue Farms and our Corporate Responsibility Report at www.perduefarms.com. – See more at:http://www.perduefarms.com/News_Room/Press_Releases/
About The Arthur W. Perdue Foundation: The Arthur W. Perdue Foundation, the charitable giving arm of Perdue Farms, was established in 1957 by company founder Arthur W. Perdue and is funded through the estates of Arthur W. Perdue and Frank Perdue. As part of our belief in supporting the communities where and with whom we do business, the Foundation provides grants on behalf of Perdue Farms in communities where large numbers of our associates live and work. At Perdue Farms, we believe in responsible food and agriculture.™