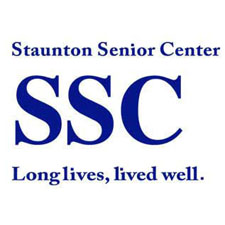 Staunton Senior Center members gathered around three tables in the activity room, anticipating the delicious and healthy smoothies about to be prepared on Thursday, August 21.
Anna Stell of Interim Healthcare, Shelly Lam of Kings Daughters Community Health & Rehabilitation Center, and Allysa Clark of Envoy of Staunton provided all of the ingredients for Green Tea Fruit Smoothies, Yogurt Strawberry Banana Smoothies, and Frosty Pine-Orange Yogurt Smoothies as part of the health program for the month entitled "A Cool You".
Even though this summer has been somewhat cooler than usual, seniors still need to be aware and conscious about the heat and the effects it has on the body as one ages. These three ladies provided their groups with information on keeping safe from dehydration and also supplied them with the recipes for the smoothies.
The program was a huge hit as seniors sipped on the various varieties of smoothies. Many thanks to Anna, Shelly, and Allysa for providing interesting and informative health programs throughout the year!
More online at www.StauntonSeniorCenter.org.