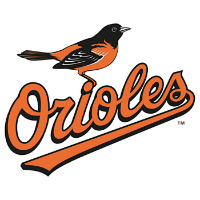 Baltimore roughed up Yankees ace Michael Pineda for six runs in four and a third innings, and the O's rolled on to an 11-3 win over New York Friday night in Camden Yards.
Pineda (7-3) gave up five earned runs on nine hits, the big blow a three-run homer by Chris Davis, his 13th of the season, in the third.
The Orioles were 9-for-19 with runners in scoring position on the night, and had 16 hits all told.
Ubaldo Jimenez (4-3) got the win for Baltimore, giving up three runs on six hits in five innings, striking out six and walking two.
The win brings the O's (30-30) to within three games of the first-place Yankees in the American League East.