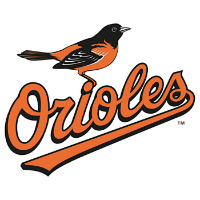 Chris Tillman won his second straight start, with Zach Britton pitching around a replay reversal that put the tying run on base with two outs in the ninth, in a 6-5 Baltimore win over the Boston Red Sox Thursday night.
Tillman (4-7) wasn't exactly lights out, giving up four runs on seven hits in five and two-thirds innings, but he was good enough after the O's staked him to an early 4-0 lead with an early display of power.
Adam Jones, Nolan Reimold and Manny Machado each homered in the first three innings off Sox starter Wade Miley (5-6), who gave up five runs on nine hits in four innings of work.
Boston had a chance to tie it in the ninth after Blake Swihart reached first with two outs on a replay reversal. Swihart had been ruled out after a slow grounder to Machado at third, but replay showed that he had beaten the throw.
Britton closed out the game by striking out Dustin Pedroia to notch his 17th save.