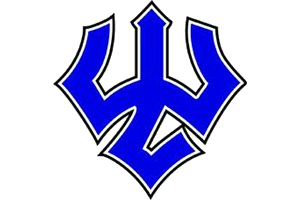 Washington and Lee University has received a $5,000 grant from the Avon Foundation for Women through its Speak Out Against Domestic Violence initiative. The grant will fund the University to activate bystanders to reduce sexual assault, dating abuse and stalking. This is the second year Washington and Lee has received funding from the Avon Foundation for Women.
The grant is one of 30 Avon campus grants totaling $150,000 awarded to colleges nationwide to fund programs focused on preventive education on dating abuse and violence, sexual assault, stalking and the promotion of healthy relationships, as well as offer local resources and provide referrals for community-based domestic violence experts. The grant also supports educator training, materials and support sessions about healthy relationships.
Students must also be part of the solution to help prevent violence perpetrated against and by their peers. With this new grant the Avon Foundation has funded campus-dating abuse programs to educate significant numbers of student groups and faculty to create awareness, to recognize the warning signs of abuse and to encourage students to safely intervene to help prevent violence.
"We are proud that the Avon Foundation for Women shares our mission and have chosen to support our program. With these funds we will be able to expand our current active bystander education program for both first-year students and first-year law students, develop a W&L-specific video on how being an active bystander fits with the values of Washington and Lee, and to fund some of our educational programs on healthy relationships," said Jan Kaufman, director of health promotion at W&L. "Bystander approaches to prevention have enormous potential to create positive campus cultures.  The goal of the Healthy Sexual Culture Committee is for all students to experience a climate that feels safer by looking out for each other—we all have a community responsibility to be active bystanders."
The Avon Foundation for Women launched Speak Out Against Domestic Violence in 2004 to support domestic violence awareness, education and prevention programs aimed at reducing domestic and gender violence, as well as direct services for victims and their families. Through 2013, the Avon Foundation for Women has donated nearly $38 million in the United States to support domestic violence programs, services and education. Globally, Avon supports efforts to end violence against women in nearly 50 countries by raising funds through special product sales and educating women around the world through its army of more than 6 million Avon Representatives. Visit www.avonfoundation.org for more information.