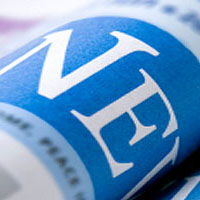 You rewrote. You got feedback. You rewrote some more. You edited. You suffered. Your manuscript is ready. That's the good news. The bad news is that you can ruin everything immediately when you first make contact with an agent. Who should you query? What should be in your query and how should it be formatted? What should you leave out? What are the most frequent faux pas that mark you as an amateur? Learn all this and more from the source: a real live agent.
The latest in James River Writers' monthly Writing Show series, How to Lose an Agent in 10 Steps, to be held August 28th at the Broadberry, will feature Greenhouse Literary Agent John Cusick.
Join John Cusick to learn how to avoid these mistakes at all costs. Kristi Tuck Austin will moderate the discussion about the ins and outs of building a strong relationship with your agent and how to make sure your book makes it to the top of the slush pile.
John Cusick joined Greenhouse Literary Agency in January 2013 after several years with a small New York agency, where he began as an assistant and rose to be an agent with a fast-developing client list. As well as being a YA author in his own right, John is a sought-after speaker on writing, both at writers' conferences and via webinars.
John is currently looking for Fiction by North American authors, from Picturebooks and Middle Grade (MG) through Young Adult (YA). He is particularly keen to see MG (and maybe YA) for boys. Fast-paced/thrilling/heart-breaking stories. Contemporary realism, historicals, speculative fiction, sci-fi and fresh fantasy, villains with vulnerability, bad decisions with best intentions, boldly imagined worlds, striking imagery, characters with histories, stories about siblings and about middle America.
The Writing Show, described as Inside the Actor's Studio meets the New York Times bestseller list, happens live in Richmond the last Thursday of the month. The host is James River Writers, a nonprofit whose mission is to build community by connecting and inspiring writers and readers in central Virginia.
Thursday, August 28, 2014, 6:30-8:30 p.m.
The Broadberry, 2729 W. Broad St., Richmond
Ample parking available on street, across the street, and adjacent to the building
$10 in advance at jamesriverwriters.org, $12 at the door, $5 students