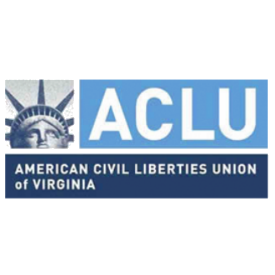 Today, the ACLU of Virginia renewed its call that the Governor take executive action to ensure that Reginald "Neli" Latson, an autistic man who has been in solitary confinement in state prison for more than a year, is moved as quickly as possible to a treatment facility in Florida. Latson pled guilty today to an offense related to behavior associated with his disability during his time in prison.
"Today's plea agreement frees the Governor to grant a conditional pardon and see that Latson receives the adequate services he should have received at the time of his very first interaction with law enforcement," said ACLU of Virginia Executive Director Claire Guthrie Gastañaga. "Latson's case is a stark reminder that the criminal justice system too often fails individuals with intellectual and developmental disabilities and persons suffering from mental illnesses," added Gastañaga.
Last month, the ACLU of Virginia sent a letter to Governor McAuliffe asking him to review Latson's case and to use executive action to ensure his removal from the criminal justice system, where his condition has steadily deteriorated, and his placement in the treatment setting recommended by the Department of Behavioral Health and Disability Services.
Latson's charge arose from a scuffle that took place during a mental health crisis at the Stafford County Jail when Latson, who had previously been taken off his antipsychotic medication and been held in highly isolating "administrative segregation," was being placed on "suicide watch." During the scuffle, Latson was shot with a Taser and bound in a restraint chair for hours.  Under the plea agreement, Latson will serve an additional three month sentence.
"Reform is needed at every level of the justice system, Law enforcement officials need training to appropriately interact with individuals suffering with intellectual and developmental disabilities and persons suffering from mental illnesses so that minor incidents do not escalate. Prosecutors need to understand the difference between criminal conduct and manifestations of disabilities that can be addressed with treatment.  Correctional officials must provide settings that do not exacerbate negative behaviors associated with disability," concluded Gastañaga.