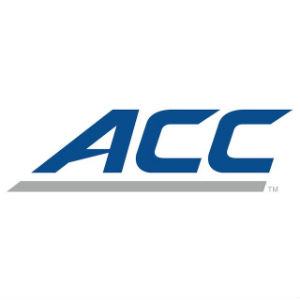 Four student-athletes from Florida State head up the Atlantic Coast Conference Football Players of the Week following their performances in last Thursday night's 42-31 win at Louisville.
Florida State quarterback Jameis Winston was named the ACC Co-Offensive Back of the Week, along with Pitt running back James Conner. The Seminoles' Cameron Erving was tabbed as the ACC Co-Offensive Lineman of the Week, along with Pitt's T.J. Clemmings.
Reggie Northrup (ACC Linebacker of the Week) and freshman running back Dalvin Cook (ACC Rookie of the Week) round out the list of Florida State honorees.
Duke joined Pitt in having two players recognized following the Blue Devils' 51-48 double-overtime win over the Panthers at Heinz Field. Jamison Crowder was named the ACC Receiver of the Week, while kick returner DeVon Edwards earned ACC Specialist of the Week honors.
Boston College's Manuel Asprilla was named the ACC Defensive Back of the Week for his efforts in the Eagles' 33-31 road win at Virginia Tech, while Georgia Tech's KeShun Freeman earned ACC Defensive Lineman of the Week following the Yellow Jackets' 35-10 victory over visiting Virginia.
Pitt's Conner and Clemmings were each recognized for the third time this season. The honor is the second of the year for Florida State's Northrup.
CO-OFFENSIVE BACK – Jameis Winston, Florida State, So.-r, QB, 6-4, 230, Bessemer, Ala.
Winston led the Seminoles back from a 21-0 deficit in Florida State's 42-31 victory at Louisville on Thursday night. Winston passed for a season-high 401 yards and tossed three touchdowns in the second half as FSU piled up 574 yards of total offense against the nation's No. 1-ranked defense. In the second half alone, Winston had 278 passing yards and FSU had 374 total yards as the Seminoles outscored the Cardinals 35-10. FSU became the first team to surpass 500 yards against Louisville's defense since 2012.
CO-OFFENSIVE BACK – James Conner, Pitt, So., RB, 6-2, 250, Erie, Pa.
Conner rumbled for a career-high 263 yards and three touchdowns on 38 carries (6.9 avg.) in the 51-48 double-overtime loss to Duke. Conner was not stopped behind the line of scrimmage, and his rushing total was the most this season by a player from a Power 5 conference. Perhaps his most impressive sequence came in the game's initial overtime period with Pitt needing to respond to a Duke touchdown. Conner accounted for all 25 yards with three runs, including a 14-yard TD in which he ran through four would-be tacklers. Conner is the nation's leading rusher with 1,342 yards and ranks third nationally with 17 rushing touchdowns. Conner's 1,342 rushing yards are the third most after nine games in Pitt history.
CO-OFFENSIVE LINEMAN – Cameron Erving, Florida State, Sr.-r, LT, 6-5, 308, Moultrie, Ga.
Erving led FSU with a season-best grade of 86 percent in the win over Louisville. He had two knockdown blocks and didn't allow a sack as the FSU offensive line paved the way for 574 yards of total offense against the nation's No. 1 defense. Louisville entered the game allowing only 245.8 yards per game, 14.6 points per game and 68.75 rushing yards. FSU eclipsed all of those numbers in the second half alone, totaling 374 yards, 35 points and 96 rushing yards in the final 30 minutes. Erving protected FSU quarterback Jameis Winston's blindside, allowing him to throw for a season-best 401 yards and three second-half touchdowns. Erving also helped freshman running back Dalvin Cook rush for 110 yards – the first 100-yard rusher allowed by Louisville all season. FSU did not have a negative yard on a running play in the game.
CO-OFFENSIVE LINEMAN – T.J. Clemmings, Pitt, Sr.-r, RT, 6-6, 315, Teaneck, N.J.
Clemmings  spearheaded an offensive line that helped Pitt produce 594 yards in total offense against Duke, including 358 yards on the ground. Clemmings' performance helped running back James Conner rush for a career-high 263 yards and led the Panthers' pass protection. Clemmings also threw a key perimeter block on a screen pass to spring Tyler Boyd for 29 yards, setting up a Pitt TD. The Blue Devils entered the game with the nation's No. 5 scoring defense (15.1 points per game), but the Panthers scored 38 in regulation and totaled 48 for the game.
RECEIVER – Jamison Crowder, Duke, Sr., WR, 5-9, 175, Monroe, N.C.
Crowder caught nine passes for 165 yards and two touchdowns in Duke's ACC road win at Pitt. Crowder's touchdown receptions covered 38 and 45 yards, and he also caught a 27-yard pass on the next-to-last play of the first half to set up another Duke TD. Crowder averaged 18.33 yards per reception, with seven catches producing first downs against a Pitt squad that ranked first in the ACC in passing defense entering the week.  He moved into second place on the ACC's all-time list for pass receptions with 247, passing former Clemson standout Sammy Watkins (240).
DEFENSIVE LINEMAN – KeShun Freeman, Georgia Tech, Fr., 6-1, 234, Hogansville, Ga.
Freeman led all Yellow Jackets defensive linemen with five tackles (four solo), 1.0 sack and 1.0 tackle for loss in Georgia Tech's 35-10 win over Virginia. Freeman also forced a Cavalier fumble at the end of the first half and blocked a punt. The two plays marked Freeman's career-first blocked kick and career-first forced fumble. Freeman has 34 tackles, 3.5 sacks and 8.0 tackles for loss for the season.
LINEBACKER – Reggie Northrup, Florida State, Jr., LB, 6-1, 220, Jacksonville, Fla.
Northrup keyed the come-from-behind 42-31 victory at Louisville on Thursday night by making a career-high 12 tackles and sealing the game with an interception on the Cardinals' final drive. With three of FSU's linebackers injured and out for the game, including ACC-leading tackler Terrance Smith, Northrup led the shorthanded Noles defense that held Louisville to just 10 second-half points and only 43 yards rushing over the final two quarters.
DEFENSIVE BACK – Manuel Asprilla, Boston College, Sr., CB, 5-11, 183, Everett, Mass.
Asprilla led the Boston College defense with 10 tackles as the Eagles defeated Virginia Tech, 33-31, for their sixth win of the season. Asprilla tallied four solo stops and a tackle for a loss as BC became bowl eligible for the second straight year. He added a pass breakup in the end zone in the fourth quarter. He leads the team with nine breakups and is fifth with 41 tackles, including 31 unassisted.
SPECIALIST – DeVon Edwards, Duke, So.-r, KR, 5-9, 175, Covington, Ga.
Edwards returned four kickoffs for 160 yards in Saturday's 51-48 overtime win at Pitt, including a 99-yard touchdown return that gave the Blue Devils a 38-31 lead early in the fourth quarter. Edwards has now equaled the school all-time record for kickoff returns for touchdowns with three, matching the standard first set by Randy Jones (1990-93). The 99-yard return on Saturday matched the sixth-longest in Duke history. Edwards also made his mark in the defensive backfield, where he tallied 10 tackles.
ROOKIE – Dalvin Cook, Florida State, Fr., RB, 6-0, 200, Miami, Fla.
Cook rushed for 110 yards and two touchdowns to lead FSU back from a 21-0 deficit in the Seminole's 42-31 victory at Louisville last Thursday night. The Athlon Sports Freshman of the Week, Cook averaged 12.2 yards per rush for the game and had five carries for 99 yards in the second half alone. His 40-yard scoring run in the third quarter gave FSU its first lead of the game and his 38-yard touchdown run in the fourth quarter served as the game-winner. He became the first player to rush for 100 yards against the Cardinals this season. Louisville entered the game with nation's third-best rushing defense, allowing only 68.75 yards per game.