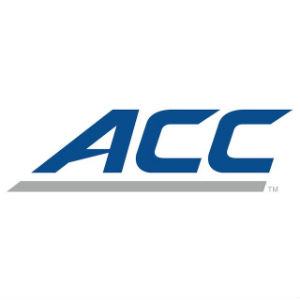 A group of 80 voting members from the ACC, Big 12, Big Ten, Pac-12 and SEC will meet formally in two meetings on Saturday, Jan. 17 at the NCAA Convention to begin a new era of autonomy aimed at protecting and improving the college experience for student-athletes.
This is the first autonomy meeting and it follows a decision by the NCAA Division I Board of Directors to grant self-governing prerogatives to the member institutions of these five conferences.
The sessions include representatives from each of the 65 member institutions of the ACC, Big 12, Big Ten, Pac-12 and SEC conferences and 15 student-athlete representatives discussing and voting on a series of proposals designed to improve the student-athlete experience on campus.
The autonomy session agenda features eight proposals and one resolution aimed at creating the optimal student-athlete experience in a fully integrated collegiate model in which athletics and academics are appropriately balanced. The proposals focus on the issues of cost of attendance, loss-of-value insurance, scholarship renewal, and concussion safety.
The commissioners of the ACC, Big 12, Big Ten, Pac-12, and SEC commented on the significance of the sessions: "This week represents a new chapter in our focus to help student-athletes learn, grow, and succeed. College sports are an American tradition, and we intend to provide these student-athletes with an enhanced level of support."
About the Autonomy Session
The autonomy proposals will be discussed in a Discussion Forum on Saturday from 1-4 p.m. ET, followed by voting during a Business Session from 4-6 p.m. The chair of the group will be President Nathan Hatch of Wake Forest University.
Proposals can be approved by one of the following methods:
60 percent of all votes (48 votes) and a simple majority support from schools in three of the five conferences, or;
A majority of all votes (at least 41) and simple majority support from the schools in four of the five conferences.
In addition to representatives from the 65 universities, 15 student-athletes will give a voice for the tens of thousands of current student-athletes in the five conferences.  The inaugural class of student-athletes in the new autonomy process includes:
Name                                    Institution                  Sport
Patrick Andrews                  Clemson                        Baseball
Kaila Barber                         Notre Dame                  Track and Field
Ty Darlington                      Oklahoma                     Football
Diamond DeShields            Tennessee                     Women's Basketball
Ben-Marvin Egel                 Purdue                           Men's Golf
McKenzie Fechter               Washington                  Women's Gymnastics
Chris Hawthorne                 Minnesota                     Football
Jay Hughes                            Mississippi State         Football
Taylor James                        California                      Women's Rowing
Anthony Lyons, Jr.              Texas Tech                   Baseball
Nandi Mehta                         Northwestern               Women's Soccer
Kene Orjioke                        UCLA                              Football
Artie Rowell                         Pittsburgh                     Football
Maddie Stein                        Kansas                           Softball
Josh Tobias                          Florida                           Baseball