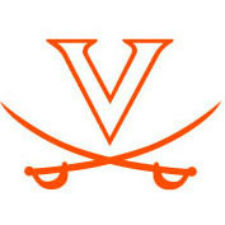 The No. 9 UVa. women's lacrosse team (2-3, 0-1 ACC) held off a late charge by No. 8 penn state (2-2, 0-0 ALC) to earn a 12-11 victory on Saturday (March 1) at Klöckner Stadium in Charlottesville, Va.
"I can tell you, I am pretty excited," said Virginia head coach Julie Myers. "I thought we were going to win this with some comfort, but it is kind of nice when your back is against the wall to come away with the victory."
Virginia held a 12-8 advantage after junior Courtney Swan (Vero Beach, Fla.) scored on a free position shot with 3:37remaining. penn state won the ensuing draw control, scoring 11 seconds later. penn state won the next draw as well, netting a man-up goal with 2:17 remaining to make it a two-goal game. The Nittany Lions won their third-straight draw, scoring five seconds later to narrow the gap to 12-11 with 2:05 remaining.
Senior Liza Blue (Butler, Md.) won the subsequent draw control, giving the Cavaliers possession in the final two minutes. Virginia was able to run out the clock and secure its first victory of the season over a ranked opponent.
"I thought Liza's last draw was huge, but she had so many huge moments in the game," Myers said. "After she won the draw, we were able to spread the field. Everybody made the catches, made the plays and kept possession at the end of the game. That was really nice to see."
Blue scored four goals with an assist, her third four-goal game of the season and her second five-point performance. Swan and junior Morgan Stephens (Olney, Md.) each had two goals with Stephens also logging an assist. Freshman Kelly Reese (Severna Park, Md.) scored her first career goal.
Madison Cyr and Amy Smucker each had two goals for the Nittany Lions. Jess Loizeaux, who played at UVa before transferring to Penn State, scored a goal with three assists.
Virginia jumped out to a 2-0 lead with junior Casey Bocklet (South Salem, N.Y.) starting off the game with a goal 30 seconds into the contest. The teams went into the break with the score knotted at five. After penn state scored the first two goals of the second half, taking a 7-5 lead with 23:24 remaining, Virginia scored six unanswered goals to hold an 11-7 advantage. The two teams traded goals prior to Penn State's 3-0 run in the final 3:22.
penn state goalkeeper Emi Smith logged 16 saves, including 11 in the first half. Virginia's Liz Colgan (Cockeysville, Md.) logged 12 saves, with eight coming in the second half.
Virginia had a slight edge in draw controls, winning 13 to PSU's 12 with Swan credited with a team-high five draw controls.
penn state was just 1-of-6 on free position shots while Virginia converted 4-of-6.
The Cavaliers close out the current homestand on Saturday, March 8 at 1 p.m. when they host No. 1 North Carolina, the fourth time this season that UVa will take on a top-10-ranked team.
Single-game reserved seats are available for all women's home games for $7. Single-game general admission adult tickets for women's home games are $5, while youth (18 and under), seniors (60 and over), and UVa faculty and staff tickets are $4 each.