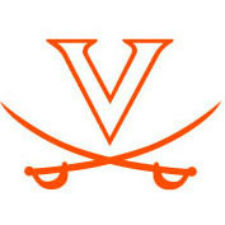 The third-ranked UVA men's soccer team travels to Tulsa, Okla., this weekend to compete in the Hurricane Classic, hosted by Tulsa at the Hurricane Soccer & Track Stadium. The Cavaliers will face Tulsa at 8:30 p.m. Friday and No. 18 uab at 1 p.m. Sunday (both times Eastern). The trek marks UVa's first-ever trip to the state of Oklahoma.
Live Video/GameTracker
Live video will be provided for the UVa-Tulsa game by Tulsa; a fee is required to view this broadcast. A link to the video is available at VirginiaSports.com. Live statistics (GameTracker) will be available on VirginiaSports.com and through the Virginia Sports app, which can be downloaded through iTunes.
Limited History vs. Both Schools
UVa has played each of its weekend opponents just once previously. The Cavaliers battled Tulsa in Dallas in 2007, scoring a 2-0 win over the Golden Hurricane. UVa opened the 2010 season against uab in Charlottesville, notching a 2-1 victory over the Blazers.
Rare Trip Out of Eastern Time Zone
Virginia is venturing west of the Mississippi River for the first time in the regular season since Sept. 2009 when the Cavaliers traveled to Portland, Oregon, for a tournament against Portland and Washington. UVa's last trip west of the Mississippi came in Nov. 2012 when UVa played at New Mexico in the second round of the NCAA tournament.
Boss Returns to Face Alma Mater
First-year Virginia assistant Terry Boss takes on a familiar side in his first UVa road trip, as he returns to Tulsa to face his alma mater. Boss also was an assistant coach at Tulsa in 2012; the Golden Hurricane went 14-6-1, earned the Conference USA tournament championship and reached the NCAA round of 16 in 2012.
Boss lettered in 2003 and 2004 at Tulsa and was a Second-Team All-MVC selection in 2004 when the Golden Hurricane reached the NCAA quarterfinals.
Cavaliers Take Opener on Golden Goal
UVa earned a season-opening win, 1-0 in overtime, last Friday over No. 25 Old Dominion. After inundating the Monarchs with pressure over the final 30 minutes of the second half, Virginia broke through quickly in overtime. Following a throw-in, Eric Bird boxed out his defender to corral the ball and he quickly laid the ball off to Ryan Zinkhan, who fired a low shot from 20 yards out which nestled just inside the left post.
Virginia out-shot Old Dominion 20-9, including 15-5 in the second half and extra time. Virginia put 11 shots on goal to just two for ODU. The Cavaliers took nine corner kicks, while ODU recorded seven.
Noting Tulsa
Tulsa is 1-1 on the year after splitting a pair of road matches last weekend, falling at Saint Louis, 1-0, on Friday before scoring a 2-1 win at SIU-Edwardsville on Sunday. Playing in its first season in the American Athletic Conference, Tulsa was picked third in the preseason AAC poll. The Golden Hurricane welcomed back eight starters from 2013 when it went 11-6-3. Bradley Bourgeois and Akeil Barrett each were named to the preseason all-conference team.
Noting UAB
Ranked No. 18 in the first regular-season NSCAA poll, uab is 2-0 after posting wins over Memphis (3-1) and Mercer (2-1) last weekend. The Blazers have six starters back from their 2013 squad which went 12-5-1 and led the nation in scoring at 2.39 goals per game. The team returns its top three scoring threats from last year, midfielder Alex Clay and forwards Diego Navarrete and Freddy Ruiz.
Up Next
Virginia returns home next Friday (Sept. 12) for the start of a four-game homestand as the Cavaliers take on Virginia Tech in the teams' ACC opener. At halftime of the 8 p.m. contest, Virginia will honor its first national championship team, the 1989 squad, as it celebrates its 25-year reunion.