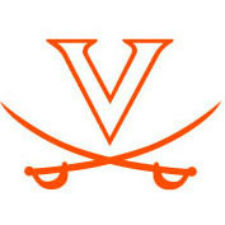 The third-ranked UVa. baseball team will play host to Towson at 4 p.m. Wednesday at Davenport Field. The game remains scheduled to be played in Charlottesville despite the storm earlier this week. Field conditions improved significantly through the day Tuesday and will re-evaluated Wednesday morning.
Virginia baseball fans are encouraged to sign up for a new text messaging service to stay updated on date and time changes for home games this season. To sign up, text UVABASE to 79516. Standard text messaging rates apply.
Free hot chocolate and coffee will be available at concession stands while supplies last.
Broadcast Information
A live audio broadcast will be available for all three games through a Cavaliers Live subscription on VirginiaSports.com. Live statistics (GameTracker) also will be located on VirginiaSports.com. The audio and live stats also can be accessed through the Virginia Sports app, which is available through iTunes.
Virginia in the Latest National Rankings
Baseball America, NCBWA, Perfect Game – 3
Collegiate Baseball – 4
USA Today Coaches – 5
Cavaliers Enjoy Their Home Field
Virginia is 10-1 at home this year, boosting its record to 311-63 (.831) at Davenport Field since 2004. UVa posted a 35-5 mark in 2013 and sold a record number of season tickets prior to the start of the 2014 season.
Virginia has ranked among the top 20 nationally in attendance each of the last four years and currently ranks 14th nationally in average attendance in 2014.
Pitching and Defense Win Games
Virginia's strong start has been fueled by strong pitching and defense. The Cavaliers lead the nation in fielding at .987 after committing just nine errors in the first 18 contests. UVa committed one error in its four games last week.
UVa ranks eighth nationally in ERA (2.03) and WHIP (0.99) and allows the fifth fewest hits per nine innings (6.19).
Bats Starting to Heat Up
After a slow start, Virginia's offense is starting to get going. The Cavaliers hit .343 in four games last week, piling up 48 hits (12 per game). Nate Irving went 6-for-10 last week, while Kenny Towns (7-for-15), Danile Pinero (7-for-16) and Branden Cogswell (6-for-15) all hit .400 or better in the previous week.
Virginia-Towson Series
Virginia holds a 14-2 edge in its all-time series with Towson and has won nine straight games against the Tigers. All 16 games in the series have been contested in Charlottesville.
Scouting Towson
Towson owns a 9-6 record this season, with all 15 games coming away from home. A 2013 NCAA Tournament squad, Towson was swept in a three-game series at No. 30 Houston last weekend.
Towson is batting .248 as a team and is led in hitting by Hunter Bennett at .314. Brandon Gonnella is batting .288. The Tigers boast a 3.61 team ERA as well as a .952 fielding percentage.
Up Next
The Cavaliers travel to Miami Saturday through Monday (March 22-24) for a three-game ACC series. All three games will start at 7 p.m. ESPN3 will have live online broadcasts of the