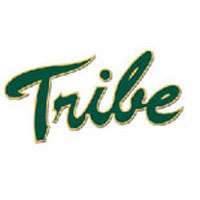 The No. 24/23 William and Mary football team kept its playoff aspirations alive with a 37-14 victory at Towson on Saturday afternoon.
The triumph was the 100th conference win of head coach Jimmye Laycock's career, as he becomes just the second league coach to reach the impressive milestone. Additionally, it was Laycock's 400th career game as a head coach – all of which have come at his alma mater.
W&M (7-4, 4-3) jumped out to a 21-0 lead in the first quarter and held on for the lopsided triumph.
In addition to limiting Towson (4-7, 2-5) to just 307 total yards, the Tribe forced four turnovers and committed none. The College also scored on all five of its trips into the red zone.
Junior running back Mikal Abdul-Saboor posted his fourth-consecutive 100-yard rushing performance, as he totaled 141 yards on 23 carries with three touchdowns. Senior wide receiver Tre McBride also came up big offensively with five catches for 54 yards, including a 27-yard touchdown grab.
A number of defensive players contributed to the impressive effort, as redshirt freshman linebackerKeanu Reuben led the team with 10 tackles (seven solo), a forced fumble and a TFL. Redshirt freshman cornerback Aaron Swinton recorded an interception, while sophomore cornerback Trey Reed and redshirt freshman safety Richie DiPietro forced fumbles. Senior defensive end Mike Reillyposted his 11th sack of the season and needs just one more to equal the single-season school record.
Senior placekicker John Carpenter, who entered the contest ranked fourth nationally in made field goals per game (1.63), connected on all three of his field goal attempts.
W&M scored touchdowns on its first two possessions to build an early 14-0 lead less than six minutes into the contest. A 27-yard touchdown pass from sophomore quarterback Steve Cluley to McBride put W&M on the board, while Abdul-Saboor provided the second score with a 17-yard scamper. Cluley was impressive on the game's opening drive, as he completed all three of his passes for a total of 53 yards. In addition to the touchdown run, Abdul-Saboor logged four carries for 48 yards on the second scoring march.
The Tribe increased the margin to 21-0 with an 18-yard touchdown run by Abdul-Saboor on the final play of the first quarter. The score came just two plays after safety Jared Velasquez returned a Towson fumble 44 yards to give W&M starting field position at TU's 28-yard line.
Although a 4-yard touchdown run by Darius Victor early in the second quarter put Towson on the board, W&M responded with a scoring drive of its own when Abdul-Saboor punctuated a 13-play, 67-yard drive with his third touchdown run of the afternoon. His 4-yard touchdown run with 2:57 left in the opening half increased the College's lead to 28-7.
En route to building the big first-half advantage, W&M outgained TU, 232-135, and piled up 163 rushing yards.
W&M added to its lead with a 44-yard field goal by Carpenter early in the third quarter. The successful kick came shortly after DiPietro recovered a fumble caused by senior safety Frank Tamakloe at TU's 41-yard line on the opening kickoff of the second half.
Another field goal by Carpenter, coming from 24 yards with 2:37 left in the third quarter, increased the Tribe's lead to 34-7. The 13-play, 80-yard drive lasted more than six minutes and began after senior safety Ivan Tagoe recovered a fumble caused by Reuben at the Tigers' 13-yard line.
Although Towson cut the margin to 34-14 with a 31-yard touchdown pass from quarterback Connor Frazier to tight end Tanner Vallely with 13:07 remaining, the Tigers were unable to get any closer.
W&M closed out the victory with a 25-yard field goal by Carpenter, his third of the half, with 2:49 left. The score was set up after Swinton returned an interception 25 yards to give the College starting field position at TU's 11-yard line.
Victor led Towson with 136 rushing yards on 22 carries, while wideout Derrick Joseph totaled seven catches for 64 yards.
The Tribe will continue its push for an at-large playoff bid when it hosts longtime rival Richmond in the regular-season finale next Saturday at 7:30 p.m. The game will be televised nationally by NBC Sports Network.