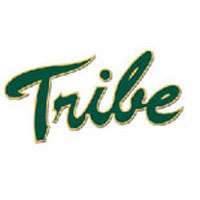 The William and Mary football team had its three-game winning streak snapped with a narrow 20-16 loss at No. 20 Villanova on Saturday afternoon.
VU quarterback John Robertson scored the game-winning touchdown on a 1-yard sneak with 0:28remaining in the fourth quarter. The score gave Villanova its first lead of the contest.
W&M led 13-3 early in the third quarter, but the Wildcats outscored the Tribe, 17-3, down the stretch to rally back for the win. After limiting Villanova to just 97 yards of total offense in the first half, W&M was outgained, 236-109, in the final 30 minutes.
W&M (3-2, 1-1) claimed an early 7-0 lead on an 8-yard touchdown pass from senior quarterbackMichael Graham to junior wide receiver Sean Ballard with 6:09 remaining in the first quarter. The Tribe utilized a short field for the game's first score, as it began the drive at VU's 32-yard line following an interception by junior linebacker Airek Green.
The Wildcats (3-2, 2-0) responded with a 21-yard field goal by Mark Hamilton on the following possession to cut the margin to 7-3 with 0:31 remaining in the first quarter. Prior to Hamilton's successful kick, he missed an attempt from 26 yards but W&M was whistled for being offside.
The College answered with a 21-yard field goal by junior place kicker John Carpenter to push its advantage to 10-3. The 11-play, 71-yard drive lasted 6:09 and was highlighted by a 25-yard pass from Graham to junior wide receiver Tre McBride.
In addition to holding the Wildcats without a touchdown in the first half, W&M outgained VU, 162-97, and allowed just 18 yards on the ground. Additionally, the College dominated the time of possession, 18:55-11:05.
A 24-yard field goal by Carpenter with 11:41 showing in the third quarter increased the margin to 13-3. The short scoring drive started at VU's 27-yard line after sophomore defensive tackle Tyler Claytor recovered a fumble by quarterback John Robertson caused by junior defensive end Mike Reilly.
Villanova quickly responded with a three-play, 75-yard drive that culminated with 13-yard touchdown run by Austin Medley. It marked the first touchdown scored against W&M in nearly 160 minutes, a span that stretched back to the fourth quarter of the win against Hampton. The drive was keyed by a 54-yard run by Kevin Monangai.
A 35-yard field goal by Hamilton tied the contest at 13-13 with 11:47 remaining in the fourth quarter. The field goal capped off a 16-play, 71-yard drive that lasted 7:34.
W&M reclaimed the lead with a 24-yard field goal by Carpenter, his third successful kick of the afternoon, with 6:17 remaining. Senior quarterback Brent Caprio engineered the 10-play, 68-yard drive that lasted 5:29 and was highlighted by a 37-yard completion to McBride.
Villanova countered with the game-winning drive on its ensuing possession, as it marched 80 yards on 13 plays and used all by the final 28 seconds remaining on the clock.
W&M's final drive began at its own 45-yard line, and although it moved to the VU 40-yard line, redshirt freshman quarterback Steve Cluley was sacked on the contest's final play.
Sophomore running back Mikal Abdul-Saboor had his streak of three consecutive 100-yard rushing performances snapped, although he posted a team-high 78 rushing yards on 19 carries. Graham completed 7-of-10 passes for 66 yards with a touchdown but had to leave the game due to injury early in the second quarter. Ballard led the receiving corps with six catches for 32 yards and a touchdown, while McBride totaled four receptions for 78 yards.
Defensively, Claytor, Reilly and sophomore cornerback DeAndre Houston-Carson all posted sacks for W&M
The Tribe will return to action next weekend when it hosts Penn at Zable Stadium on Saturday at 3:30 p.m.