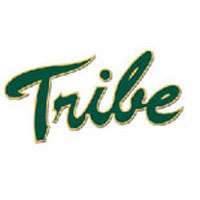 The No. 15/18 William and Mary football team will square off against a top-10 opponent for the second consecutive week when it hosts No. 5/4 Villanova for homecoming this Saturday at 3:30 p.m.
Fans are encouraged to wear green to the homecoming game.
Live video and audio of the broadcast, as well as live stats, will be available at TribeAthletics.com. The live video is broadcast in HD and is free. Fans can also listen to the live broadcast on the Tribe's flagship stations 92.3 FM The Tide and 107.9 Bach FM.
Tickets can be purchased at TribeAthletics.com or by calling the ticket office at 757-221-3340.
W&M enters the homecoming contest against Villanova with a 4-2 record overall and a 1-1 mark in conference play after having its four-game winning streak snapped at then-No. 4/6 new hampshire last Saturday. In addition to ranking fourth in the league in scoring defense (22.3), W&M leads the nation in blocked kicks (five) and fewest penalties per game (3.8).
After losing its season opener at Syracuse in double overtime, Villanova has won its last five games by an average margin of 28 points per contest. The Wildcats lead the CAA in scoring offense (41.8) and rank second in scoring defense (18.7). Quarterback John Robertson, the 2014 CAA Preseason Offensive Player of the Year, has completed 70.7 percent of his passes en route to throwing 20 touchdowns and just one interception.
Saturday's contest will mark the 86th homecoming in the Tribe's football history. Traditionally, the squad has thrived on this special weekend, as the program sports a 50-35 all-time record in homecoming games. William and Mary has greeted its alumni with dominating performances, as the program has won 11 of its last 15 homecoming tilts, including nine by double-digit margins. Offensively, the team is averaging 28.5 points per contest during the span.
This weekend's matchup will mark just the 38th time in the history of Division-I college football that two head coach coaches with 200 or more wins have squared off against one another. Interestingly, Saturday's game will mark the fifth time it has happened during the past two seasons. All of the recent contests have included W&M head coach Jimmye Laycock, Villanova head coach Andy Talley and Penn head coach Al Bagnoli.
The Tribe owns a 16-14-1 all-time record against the Wildcats. After losing six consecutive contests to VU from 2005-09, the College has won two of the past three matchups. Additionally, the last four matchups have all been decided by a touchdown or less. Interestingly, four of the last five meetings between the two teams have been played at Villanova. The lone game played in Williamsburg during the recent stretch came in 2010 when W&M defeated the top-ranked Wildcats, 31-24.