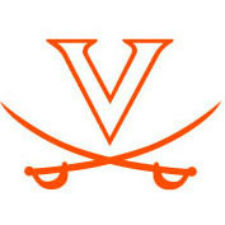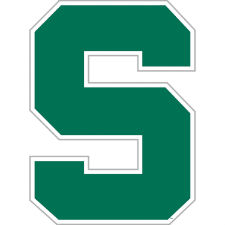 No. 1 seed UVa. (30-6) will play No. 4 seed Michigan State (28-8) in the semifinals of the East Region on Friday, March 28 at Madison Square Garden in New York. Tipoff is set for approximately 9:57 p.m. ET and the game will be televised on tbs.
The winner of the game will meet either No. 3 seed Iowa State (28-7) or No. 7 seed Connecticut (28-8) in the East Regional final on Sunday, March 30.
Virginia is making its first NCAA Tournament regional semifinal appearance since 1995 when the Cavaliers defeated No. 1 seed Kansas (67-58) before losing to No. 2 seed Arkansas (68-61) in the Midwest Regional final.
This is Virginia's second NCAA Tournament appearance under ACC Coach of the Year Tony Bennett. The Cavaliers have compiled an all-time record of 24-17 in 18 NCAA tournaments. UVa advanced to the NCAA Final Four in 1981 and 1984. It's the fourth time Virginia has been a No. 1 seed in the NCAA Tournament.
Due to anticipated high demand and limited ticket availability ticket requests for the NCAA tournament regional games played at Madison Square Garden will be open first to Virginia Athletics Foundation donors in the Orange & Blue Club level ($2,500) and above. 
VAF Donors at the Orange & Blue Club level and above may request NCAA Tournament regional round game tickets online at VirginiaSports.com using their registered online account. Tickets may also be requested by calling 1-800-542-8821 on Monday, March 24 from 9 a.m. until 2 p.m. The deadline to request tickets is Monday, March 24 at 2 p.m. Requests will be filled according to Virginia Athletics Foundation priority points order. All donors requesting tickets will be notified by email Monday night with the status of their request. Those who will receive tickets will be instructed how to pick up tickets. 
Tickets outside of Virginia's seating block at Madison Square Garden are sold out.   
UVa students may request tickets for NCAA Tournament regional round games online at UVaShots.com. The online request period is underway and will run through 9 a.m. on Monday, March 24.  Students awarded a ticket will be notified by email and will need to enter the SHOTS system to pay for their ticket by 2 p.m. on Monday, March 24. Payment will be for one ticket for both the regional semifinal and regional championship games.  The cost of each ticket booklet is $295.  Student orders will be limited to one ticket per student.