Wildlife Center of Virginia presents habitat program at Staunton Public Library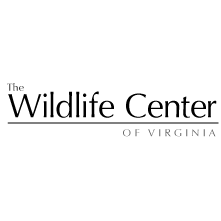 The Wildlife Center of Virginia will present "Home Sweet Habitat", a program about how different animals satisfy their needs for food, water, shelter, and space, at the Staunton Public Library on Thursday, Nov. 29 at 3:45 pm.
The program is free and open to the public.
Alex Wehrung, one of the Center's Outreach Coordinators, will provide information on the causes and effects of habitat loss and emphasize how the personal choices we make affect the health of the environment. Joining Wehrung for the program will be three of the Center's education animals, representing several native species:
Wilson, a Woodland Box Turtle;
Willow, a Virginia Opossum; and
Ruby, a Red-tailed Hawk.
Additional information about the program is available on the Center's website: https://www.wildlifecenter.org/news_events/events/home-sweet-habitat-staunton-public-library-0
Additional information about the Staunton Public Library is available at: https://www.ci.staunton.va.us/departments/library
Comments