VMI Baseball: Reed Garrett reaches Major Leagues with Tigers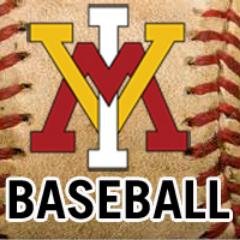 Former VMI baseball pitcher Reed Garrett was on the 2019 opening day roster with the Detroit Tigers and made his major league debut March 29.
Garrett, becomes the third former VMI baseball player to appear in a major league regular season contest. Pitcher Ryan Glynn was the first with the Texas Rangers in 1999 followed by infielder Cory Spangenberg (San Diego Padres) in 2014.
Garrett has made two appearances with the Tigers bullpen through games through April 1. He made his MLB debut at Toronto March 29 and pitched a scoreless inning with a strikeout. Garrett followed with 1-1/3 innings of scoreless relief April 1 at Yankee Stadium against the New York Yankees.
Drafted in the 16th round  by the Texas Rangers in the 2014 draft, Garrett was a non-roster invitee to the Rangers spring training in 2018 but most of the season at the AAA and AA level . Garrett had a 1.69 ERA with 46 strikeouts in 42.2 innings at AA Frisco and was a Texas League All-Star with a 3-1 record and 16 saves. He finished the season at AAA Round Rock, totaling 19 innings, a 2.84 ERA and five saves. He was claimed by the Tigers in December of 2018 in the Rule 5 Draft and subsequently placed on the 40-man roster. He had to be on the Tigers opening day 25-man roster or be offered back to the Rangers.
Garrett, from Richmond, Virginia, had a 3.29 ERA in three seasons with VMI in 23 starts and 56 appearances. He blossomed as a junior in 2014, earning second-team Big South honors with a 2.23 ERA and tossed a no-hitter against Lafayette University with one walk and 13 strikeouts.
Comments