ODU Basketball: Kelvin Jefferson named head coach at Gannon University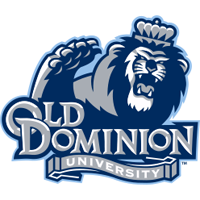 Former ODU basketball assistant coach Kelvin Jefferson has been named the head coach at Gannon University in Erie, Pa. as announced by Gannon officials on Tuesday.
"I am really happy for Kelvin," said ODU head coach Jeff Jones. "He has worked for hard for this opportunity. I know it's always been a goal of his to become a head coach at the collegiate level. We wish him the very best."
In three seasons as an assistant coach at ODU, Jefferson helped lead the Monarchs to a 70-25 (.737) overall record and a 40-14 (.741) mark in Conference USA play. In 2018-19, Old Dominion won the C-USA regular season, as well as the conference tournament, punching the program's first ticket to the NCAA Tournament since 2011.
"I expect to fill this position in the near future," concluded Jones.
Comments