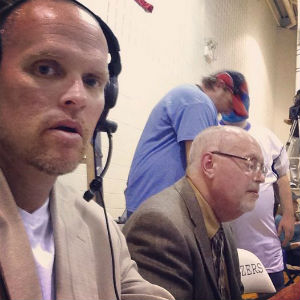 Spike to allow TNA to continue broadcasting after contract up? This one makes no sense, but according to F4WOnline.com, TNA execs are telling workers backstage that Spike TV is willing to continue its weekly Impact Wrestling broadcasts after the contract comes up at the end of September until TNA finds a new broadcast home.
The flaw in this story should be obvious. Unless Viacom, which owns Spike, is assuming that the show is going to move to another of its properties, what does it stand to gain by helping TNA stay on the air?
Orton punished, or Ziggler being pushed? It's neither, so the conspiracy theorists can go back to finding more evidence that a CM Punk comeback is imminent.
Dolph Ziggler scored pinfall victories over Randy Orton at two WWE weekend house shows. First thought was that WWE was punishing Orton for a series of controversial tweets last week responding to taunting fans with taunts of his own. Second thought was that maybe it was WWE giving Dolph a needed push by scoring pinfalls over a recent WWE champ.
Turns out it's a lot simpler. According to F4WOnline's sources, WWE just wanted to have the babyface over in the main event, and the local advertising at both shows originally had Orton in the main event against Roman Reigns, who was later pulled and added to house shows in Australia over the weekend. Orton was left in the main-event slot, and Ziggler was paired with him, and to send the fans home happy, Ziggs got the wins.
– Column by Chris Graham