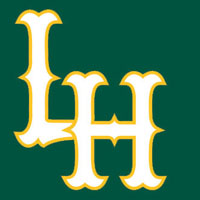 Leading 2-1 late, the Lynchburg Hillcats surrendered two runs in the bottom of the eighth inning to fall 3-2 to the Wilmington Blue Rocks. Hillcats starter Greg Ross and Blue Rocks starter Christian Binford traded blank frames for five and a half innings, but neither factored into the decision.
Ross stranded the bases loaded in the third inning, and induced a pop-up double play with runners at first and third and one out in the fifth to get out of some trouble tonight. However, in the sixth the Blue Rocks caught up to Ross. Hunter Dozier walked and stole second base. Johermyn Chavez then singled. Dozier scored breaking the scoreless tie.
The Hillcats came back immediately in the seventh. Will Skinner drove in Eric Garcia with a triple into the right field corner. It was Skinner's first triple of the season. The next batter, Levi Hyams, hit a sacrifice fly to center field. Skinner scored and the Hillcats took a 2-1 lead.
Ronan Pacheco relieved Ross in the sixth inning after the Chavez RBI single with two outs. He pitched through the seventh scoreless. Matt Chaffee took over in the eighth with the 'Cats still up 2-1.
The first pitch Chaffee threw was popped up into foul territory near the third base dugout. Catcher Anthony Nunez misjudged the fly ball and it fell safely to the ground. The very next pitch hit the batter Bubba Starling putting the tying run at first base. Starling then stole second base, and the throw kicked off his leg into left field. Starling advanced to third on the error. After Chaffee struck out Dozier, a wild pitch with Zane Evans at the plate brought Starling home. The score was tied. Evans then flew out to shallow right field, two outs. Chaffee walked the next batter, gave up a single, and walked two more to bring home the go-ahead run.
Mark Peterson (1-0) had already thrown a scoreless eighth inning for Wilmington before entering for the ninth. Peterson walked the leadoff batter but then struck out the side in order and earn his first win. Chaffee (0-1) suffered the loss.
The series is now tied at one game a piece. Game three is set for 7:05pm Saturday night at Frawley Stadium. Hillcats' right-hander Jarett Miller (0-3, 5.14) will be seeking his first win against lefty Daniel Stumph (1-4, 4.37) who is coming off his first win for Wilmington. The Hillcats On-Deck Show presented by Amtrak Virginia will go on the air at 6:40pm. Erik Wilson will have the call on 97.9 The Planet.