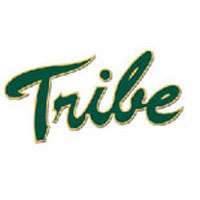 After garnering a No. 13 preseason national ranking by Athlon earlier this summer, the William & Mary football team recently added a pair of top-10 national rankings by Sporting News (No. 6) and Lindy's (No. 7).
All three preseason polls are available here.
W&M will look to build off its tremendous success from last fall when it claimed a share of the Colonial Athletic Association title, advanced to the second round of the NCAA Playoffs and concluded the year ranked 12th in the country.
Highlighting the Tribe's 16 returning starters (eight offense, six defense, two special teams) is an impressive group of 10 all-conference standouts – WR Devont Dedmon, RB Kendell Anderson, CB Trey Reed, TE Andrew Caskin, QB Steve Cluley, OLJerry Ugokwe, OL Chris Durant, OL Connor Hilland, PK Nick Dorka and P Hunter Windmuller.
Information on how to secure Tribe Football tickets for the 2016 season in the renovated Zable Stadium can be found by clickinghere.
For more information on the Zable Stadium renovation, including ways to make an impact with a gift, please visit zable.wm.edu.
W&M will open its 2016 slate at NC State on Thursday, Sept. 1, with kickoff set for 7:30 p.m.