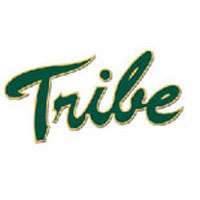 The William and Mary men's basketball team rallied from a 10-point second-half deficit with a chace to tie on last-second 3-point attempt, but it was off the mark, and the Tribe suffered a 74-69 Senior Day setback to Drexel on Saturday afternoon at Kaplan Arena.
W&M (18-9, 10-6 CAA) honored its seniors Terry Tarpey and Sean Sheldon prior to tip. The duo owns the most CAA wins of any graduating class in program history.
Junior Omar Prewitt led the Green and Gold with a season-high 29 points on 11-of-16 from the floor to go with seven rebounds. Sheldon scored 13 points on 6-of-8 shooting, while sophomoreDavid Cohn added 10 points and six assists. Tarpey finished with a game-high 13 rebounds and two steals.
Drexel (4-23, 2-14 CAA) used a 14-2 run in the middle stages of the second half to open up a 10-point lead with less than six minutes remaining.
The Tribe hits the road for its final two CAA games next week. The Green and Gold travels to Elon on Thursday, Feb. 25, for a 7 p.m.tip, before heading to James Madison on Saturday, Feb. 27. The W&M-JMU game is scheduled 2:30 p.m. and will be televised nationally on the NBC Sports Network.